Industry Leading Traffic Camera Services
Vizzion provides traffic camera data and services featuring over 40,000 traffic cameras in 31 countries. The proven XML web service is fast, flexible, reliable and allows quick and easy integration of traffic cameras into a variety of applications.
With authorization from over 150 different national and regional government agencies in North America, South America, Europe, Asia, Australasia, and Africa, Vizzion aggregates cameras from more than 600 cities and regions.
Adding traffic cameras to your application provides your end users with visual verification of traffic flow and traffic incidents, weather related road conditions, and real-time updates. Cameras are a proven way to attract new customers and encourage repeat usage.
Industry leaders such as Mercedes-Benz, Microsoft, and INRIX are placing their trust in Vizzion. Whether your application is large or small, let us help you take your application to the next level.
Contact us to request a free evaluation kit for our traffic camera web service.
Broad Coverage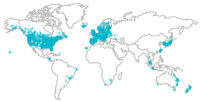 Over 40,000 cameras and more than 600 cities in 31 countries.
Learn more
Proven Systems
Several industry leaders are placing their trust in Vizzion.
Learn more
September 22 2016
Latest news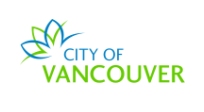 Vizzion expands coverage across Greater Vancouver
By agreement with the City of Vancouver, the City of Surrey, the City of Richmond, the Province of BC, and several other municipalities Vizzion expands coverage to over 850 cameras from across Greater Vancouver.