Total Traffic & Weather Network partners with Vizzion to power its live traffic camera service
New partnership will further enhance TTWN's award-winning traffic offerings by integrating Vizzion's nationwide live traffic camera network
Total Traffic & Weather Network (TTWN), the leading provider of traffic, weather, news and sports content in the United States, today announced a partnership with Vizzion, supplier of the world's largest traffic camera network, to power the live camera feeds on TTWN's online and mobile traffic platforms.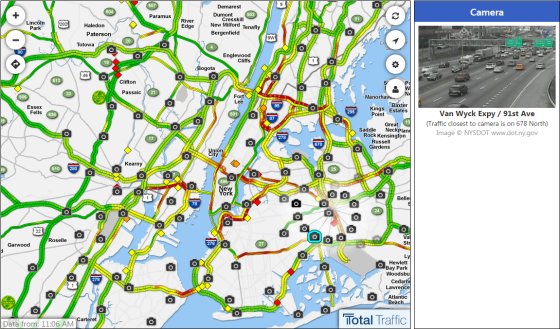 The partnership will integrate Vizzion's network of more than 30,000 live traffic cameras nationwide into TTWN's award-winning traffic offerings. The live traffic camera feeds will display alongside TTWN's real-time traffic speeds and incident data on Sigalert.com, Sigalert and Total Traffic apps and TTWN's embedded online solutions for its radio and television broadcast partners.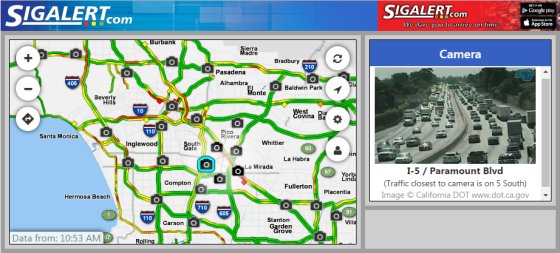 The map interface allows users to quickly view traffic cameras by hovering their mouse cursor over the camera icons. The integration of these cameras, provided by Vizzion's XML Web Service, helps users see how traffic and weather conditions may affect their commute, saving them time and frustration.
"Providing our broadcast radio and television affiliates with industry-leading data and content is a top priority," said Kevin Loftus, SVP of Operations for Total Traffic & Weather Network. "Integrating Vizzion's comprehensive network of live traffic cameras increases our nationwide feed coverage by nearly 70%, delivering a superior traffic solution for our media partners and experience for commuters."
Vizzion President Chris Cooper adds, "TTWN's digital traffic solutions, including the SigAlert branded web and mobile apps, are one of the most ubiquitous sources of traffic information available online. We're proud to be selected by TTWN to power their digital traffic camera service, reaching hundreds of media affiliates and benefiting millions of commuters every month."
TTWN's traffic apps, Total Traffic and Sigalert, can be downloaded through Google Play and the iOS App Store.
About Total Traffic & Weather Network
Total Traffic & Weather Network (TTWN) is the leading provider of traffic, transit and weather information in the United States. TTWN reaches more than 196 million monthly listeners across more than 200 markets. With services to nearly 2,000 radio and 200 television affiliates plus automotive, navigation, internet, mobile and government partners, Total Traffic & Weather Network operates the largest traffic data gathering network, staffed with more than 1,200 traffic reporters in the United States, Canada and Mexico. For more information, visit www.ttwnetwork.com.
About Vizzion
Vizzion is the leading traffic camera supplier for traffic and weather applications and operations centers. Through partnerships with over 180 different transport agencies worldwide, Vizzion offers live feeds from over 60,000 roadside cameras in 37 countries across North America, Europe, Asia, Australasia, and key markets in South America and Africa. The service is available through a flexible XML Web Service and turnkey Desktop Video Wall software. Vizzion's content is trusted by major digital, broadcast, traffic, fleet, and automotive organizations.
Media Contacts
Total Traffic & Weather Network
Jennifer Savage
Director of Communications
jennifersavage@iheartmedia.com
419-351-5145

Vizzion
Keith Anderson
Marketing Manager
kanderson@vizzion.com
+1 604-985-9399 ext. 3#

Applications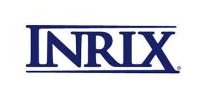 INRIX Traffic is a mobile app that helps drivers avoid traffic and get there faster by providing real time alerts, traffic forecasting and incident information. The free iOS and Android app relies on Vizzion to provide traffic cameras across North America.
Microsoft has selected Vizzion for worldwide traffic camera imagery in Windows 10 and Bing Maps. This feature complements existing traffic flow data and incident data, and allows users to vizualize up-to-the-minute road conditions.
Mercedes-Benz leads the automotive technology industry with the release of mbrace2, the first product to enter the market with traffic cameras directly integrated by an auto OEM.
Comcast's XFINITY X1 cable platform links incident data to traffic camera imagery, displaying the most up to date traffic conditions to millions of US subscribers.