Total Traffic & Weather Network partners with Vizzion to power its live traffic camera service
New partnership will further enhance TTWN's award-winning traffic offerings by integrating Vizzion's nationwide live traffic camera network
Total Traffic & Weather Network (TTWN), the leading provider of traffic, weather, news and sports content in the United States, today announced a partnership with Vizzion, supplier of the world's largest traffic camera network, to power the live camera feeds on TTWN's online and mobile traffic platforms.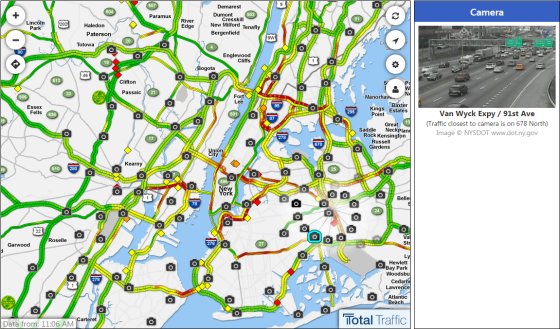 The partnership will integrate Vizzion's network of more than 65,000 live traffic cameras nationwide into TTWN's award-winning traffic offerings. The live traffic camera feeds will display alongside TTWN's real-time traffic speeds and incident data on Sigalert.com, Sigalert and Total Traffic apps and TTWN's embedded online solutions for its radio and television broadcast partners.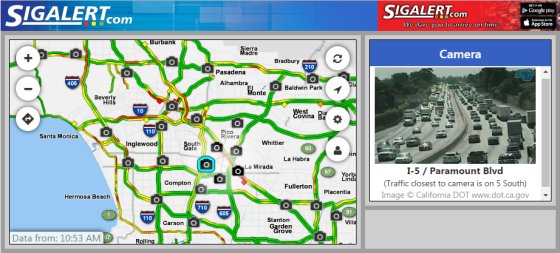 The map interface allows users to quickly view traffic cameras by hovering their mouse cursor over the camera icons. The integration of these cameras, provided by Vizzion's API, helps users see how traffic and weather conditions may affect their commute, saving them time and frustration.
"Providing our broadcast radio and television affiliates with industry-leading data and content is a top priority," said Kevin Loftus, SVP of Operations for Total Traffic & Weather Network. "Integrating Vizzion's comprehensive network of live traffic cameras increases our nationwide feed coverage by nearly 70%, delivering a superior traffic solution for our media partners and experience for commuters."
Vizzion President Chris Cooper adds, "TTWN's digital traffic solutions, including the SigAlert branded web and mobile apps, are one of the most ubiquitous sources of traffic information available online. We're proud to be selected by TTWN to power their digital traffic camera service, reaching hundreds of media affiliates and benefiting millions of commuters every month."
TTWN's traffic apps, Total Traffic and Sigalert, can be downloaded through Google Play and the iOS App Store.
About Total Traffic & Weather Network
Total Traffic & Weather Network (TTWN) is the leading provider of traffic, transit and weather information in the United States. TTWN reaches more than 196 million monthly listeners across more than 200 markets. With services to nearly 2,000 radio and 200 television affiliates plus automotive, navigation, internet, mobile and government partners, Total Traffic & Weather Network operates the largest traffic data gathering network, staffed with more than 1,200 traffic reporters in the United States, Canada and Mexico. For more information, visit www.ttwnetwork.com.
About Vizzion
Vizzion is the leading provider of road imagery for traffic, weather, road condition, and safety operations and applications. Through partnerships with over 200 different transport agencies and on-vehicle camera providers, Vizzion offers live feeds from over 100,000 cameras in 40 countries across North America, Europe, Asia, Australasia, and key markets in South America and Africa. Both on-vehicle and roadside traffic camera services are available through Vizzion's flexible API and turnkey Video Wall application. Vizzion's content is trusted by major apps, map providers, broadcasters, fleets, and automotive organizations. Contact busdev@vizzion.com for more information.
Applications
Microsoft has selected Vizzion for worldwide traffic camera imagery in Windows 10 and Bing Maps. This feature complements existing traffic flow data and incident data, and allows users to visualize up-to-the-minute road conditions.
Through IBM's Max Traffic platform, live traffic camera streams and imagery can support the delivery of hyper-local traffic and weather information to a broadcast audience.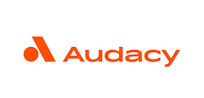 One of the largest radio broadcasters in the United States, Audacy, uses Vizzion's Desktop Video Wall to create local traffic and weather reports.
Baron's Lynx platform is used by meteorologists and broadcasters to provide their viewers with real-time traffic and weather updates augmented with live traffic camera images and streams.
Bannister Lake, a leading provider of professional video graphic display solutions, has incorporated Vizzion's traffic camera data and feeds into its Chameleon data aggregation and management solution.