INRIX Integrates Vizzion Desktop Video Wall into Incident Operations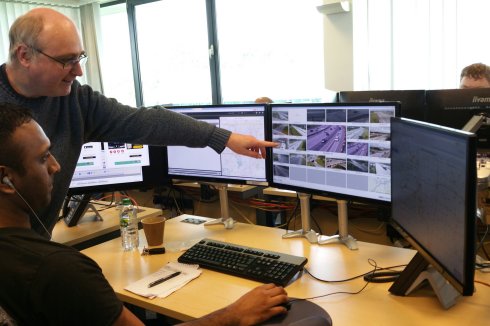 INRIX incident editors use Vizzion's Desktop Video Wall in all INRIX operations centers
Vizzion, aggregator of the world's largest network of traffic cameras, announced today the integration of their Desktop Video Wall traffic camera-viewing application into all INRIX incident operations centers.
Vizzion's Desktop Video Wall allows INRIX incident editors to monitor thousands of important roadway locations in order to quickly locate incidents, determine the extent of an incident, and pinpoint exactly when lanes are clear again.
"The application has proven to be an invaluable addition to our data sourcing toolkit," said Bob Dengler, Incident Data Manager at INRIX. "When we get a report of an accident, we can quickly pull up the affected roadway to review all available images and find the incident in seconds, instead of the minutes it took previously." Every second counts in an incident operations center and to INRIX's customers.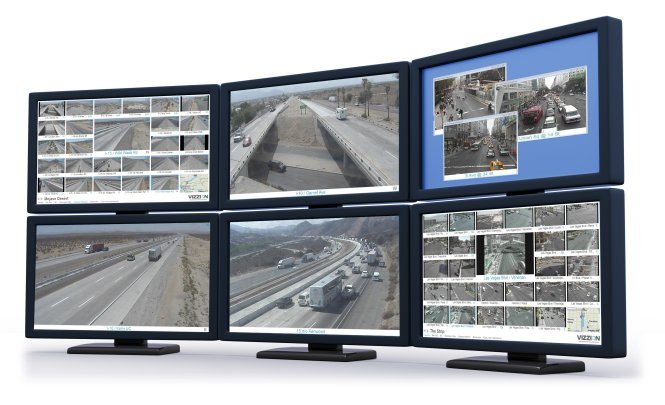 With Vizzion's Desktop Video Wall, users can access traffic camera feeds from over 200 different transportation agencies to get the most comprehensive picture of road and weather conditions on a single map interface. Incident editors can create and save custom traffic camera video walls and automatically cycle them across multiple screens, allowing INRIX to spot incidents before being alerted from other sources.
Vizzion created the Desktop Video Wall after seeing the limitations from which most operations centers suffer when using DOT websites or homegrown solutions to view traffic cameras. Using Vizzion's database of over 65,000 cameras, the Desktop Video Wall is able to rapidly access cameras in 600 markets across 40 countries in a single highly configurable and easy to use application.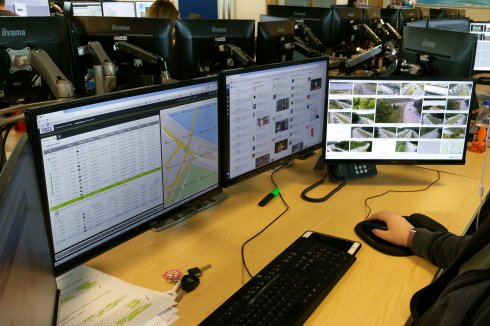 "The application has proven to be an invaluable addition to our data sourcing toolkit," said Bob Dengler, INRIX.
Vizzion first partnered with INRIX in 2009, when INRIX added Vizzion traffic cameras to its Connected Services platform. "INRIX is a longstanding partner of ours," said Chris Cooper, President, Vizzion. "I'm pleased to extend our partnership to assisting INRIX in offering some of the most timely and accurate traffic incident data available."
About Vizzion
Vizzion is the leading provider of road imagery for traffic, weather, road condition, and safety operations and applications. Through partnerships with over 200 different transport agencies and on-vehicle camera providers, Vizzion offers live feeds from over 100,000 cameras in 40 countries across North America, Europe, Asia, Australasia, and key markets in South America and Africa. Both on-vehicle and roadside traffic camera services are available through Vizzion's flexible API and turnkey Video Wall application. Vizzion's content is trusted by major apps, map providers, broadcasters, fleets, and automotive organizations. Contact busdev@vizzion.com for more information.
About INRIX
INRIX is the global leader in connected car services and transportation analytics, an approach that leverages big data and the cloud to help manage urban mobility. By aggregating a variety of sources and applying intelligence, INRIX delivers comprehensive data and solutions to help move people, cities and businesses forward. Our partners are automakers, governments, mobile operators, developers, advertisers, as well as enterprises large and small.
Applications
Microsoft has selected Vizzion for worldwide traffic camera imagery in Windows 10 and Bing Maps. This feature complements existing traffic flow data and incident data, and allows users to visualize up-to-the-minute road conditions.
Mercedes-Benz leads the automotive technology industry with the release of mbrace2, the first product to enter the market with traffic cameras directly integrated by an auto OEM.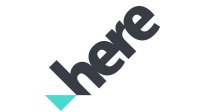 The Traffic Operations Center at HERE Technologies uses Vizzion's Desktop Video Wall to locate and report on real-time traffic incident information around the world.