Broad Coverage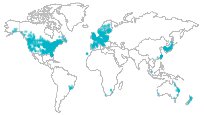 Over 65,000 cameras and more than 600 markets in 43 countries – the world's largest traffic camera database.
Learn more
Proven Systems
Leading brands such as Mercedes-Benz, MapQuest, and INRIX place their trust in Vizzion traffic camera data and services.
Learn more
Trusted by over 200 DOTs and agencies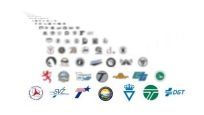 Authorized aggregation from over 200 different national and regional government agencies in North America, South America, Europe, Asia, Australasia, and Africa.
Learn more
Innovation
Since we launched our very first traffic camera service in 2005, Vizzion has been committed to providing the best traffic camera service by every conceivable metric. Whether it's coverage, accuracy, reliability, performance or unique features, we're committed to staying at the forefront in our field.
Maintaining a leading position in a rapidly changing industry requires continuous innovation and R&D investment. Technologies such as automatic coverage expansion, continuous data integrity monitoring, automatic image enhancement, automatic AOI selection, and automatic camera viewpoint detection are testament to this commitment.
Trusted by industry leaders such as Mercedes-Benz, MapQuest, and INRIX, our traffic camera data and web services allow you to quickly take advantage of these innovations to create superior traffic camera enabled applications across 43 countries.
Cost Effective
Our ongoing investment in innovative automated systems allows our team to achieve industry leading results at highly competitive price points.