API
Our proven traffic camera API is XML based and allows quick and easy integration of traffic cameras into a variety of web/mobile/automotive/fleet and other applications, providing visual verification of flow and incident data. See why traffic is slow and gauge how long a delay might last, view road surface conditions and hyper-local weather conditions to find out when it's safe to travel, and get a view of what's happening when flow data isn't available, such as a closed or blocked road.
Visualize traffic, weather, incidents and newsworthy events
Retrieve camera data by region, bounding box, travel route or TMC code(s). Easily implement usage scenarios such as clickable map icons, favorites lists, cameras along a route, and personalized alerting (combining relevant camera imagery with specific incident information). Up to 12 data fields can be supplied for each camera including an accurate lat/long, road marker, intersection, camera name, refresh rate, service status, localizable attribution text, and the direction the camera is currently facing (also localizable text).
Trusted by industry leaders such as Mercedes-Benz
Camera images are returned in jpeg format at your precise requested size, optimizing your available bandwidth. Only the most relevant and useful portions of the image (determined by our automated systems) are returned, maximizing usable display area. Our comprehensive Developer Guide provides application design recommendations, code examples, and detailed reference documentation. Integration into an application can take as little as one day.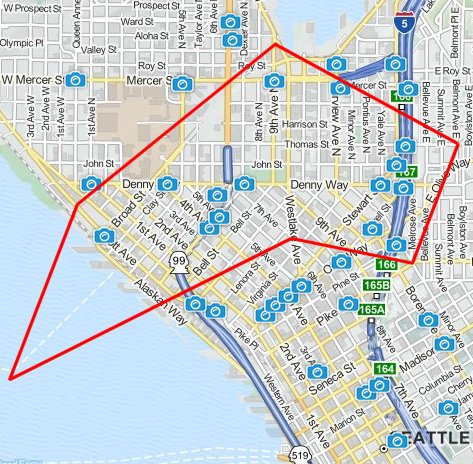 Create differentiating features via versatile API methods such as cameras within a polygon
Vizzion is the largest aggregator of traffic cameras worldwide with customers in the broadcast, web, mobile, automotive, fleet management, and PND/GPS industries. With authorization from more than 200 different public and private transport agencies in North America, South America, Europe, Asia, Australasia, and Africa, Vizzion is the leading provider of traffic camera data and services. Traffic cameras are a proven way for websites and application providers to attract new customers and encourage repeat usage.
Automotive integration concepts
To schedule a demo or learn more about Vizzion's traffic camera solutions, contact busdev@vizzion.com.
Applications
Mercedes-Benz leads the automotive technology industry with the release of mbrace2, the first product to enter the market with traffic cameras directly integrated by an auto OEM.
Microsoft has selected Vizzion for worldwide traffic camera imagery in Windows 10 and Bing Maps. This feature complements existing traffic flow data and incident data, and allows users to visualize up-to-the-minute road conditions.
Comcast's XFINITY X1 cable platform links incident data to traffic camera imagery, displaying the most up to date traffic conditions to millions of US subscribers.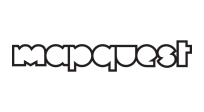 MapQuest receives 40 million monthly unique visitors to its mapping site. Vizzion and INRIX power the "Live Traffic" traffic camera features on the site.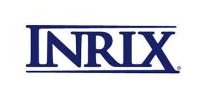 INRIX Traffic is a mobile app that helps drivers avoid traffic and get there faster by providing real time alerts, traffic forecasting and incident information. The free iOS and Android app relies on Vizzion to provide traffic cameras across North America.
Download it here.
Powered by Vizzion and INRIX, TRACKER Fleet provides fleet managers with the ability to view the UK's traffic conditions at a glance.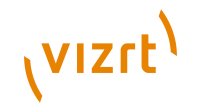 Vizrt partners with Vizzion to provide access to live traffic camera streams for Viz World, the broadcast industry's standard for the creation of branded maps and geographic animations.