Vizzion supplies the HERE Traffic Operations Center with global traffic camera feeds

Vizzion, supplier of the world's largest traffic camera network, today announced the expansion of its partnership with HERE Technologies, the Open Location Platform company and leading provider of real-time traffic information. Vizzion is now supplying the HERE Traffic Operations Center with global traffic camera imagery and video feeds through the Desktop Video Wall application.
The partnership will bring Vizzion's network of over 65,000 live traffic cameras into the hands of traffic editors at the HERE operations center in Chicago. HERE uses traffic camera feeds as one of many sources to locate, understand, and report real-time traffic incident information in markets around the world.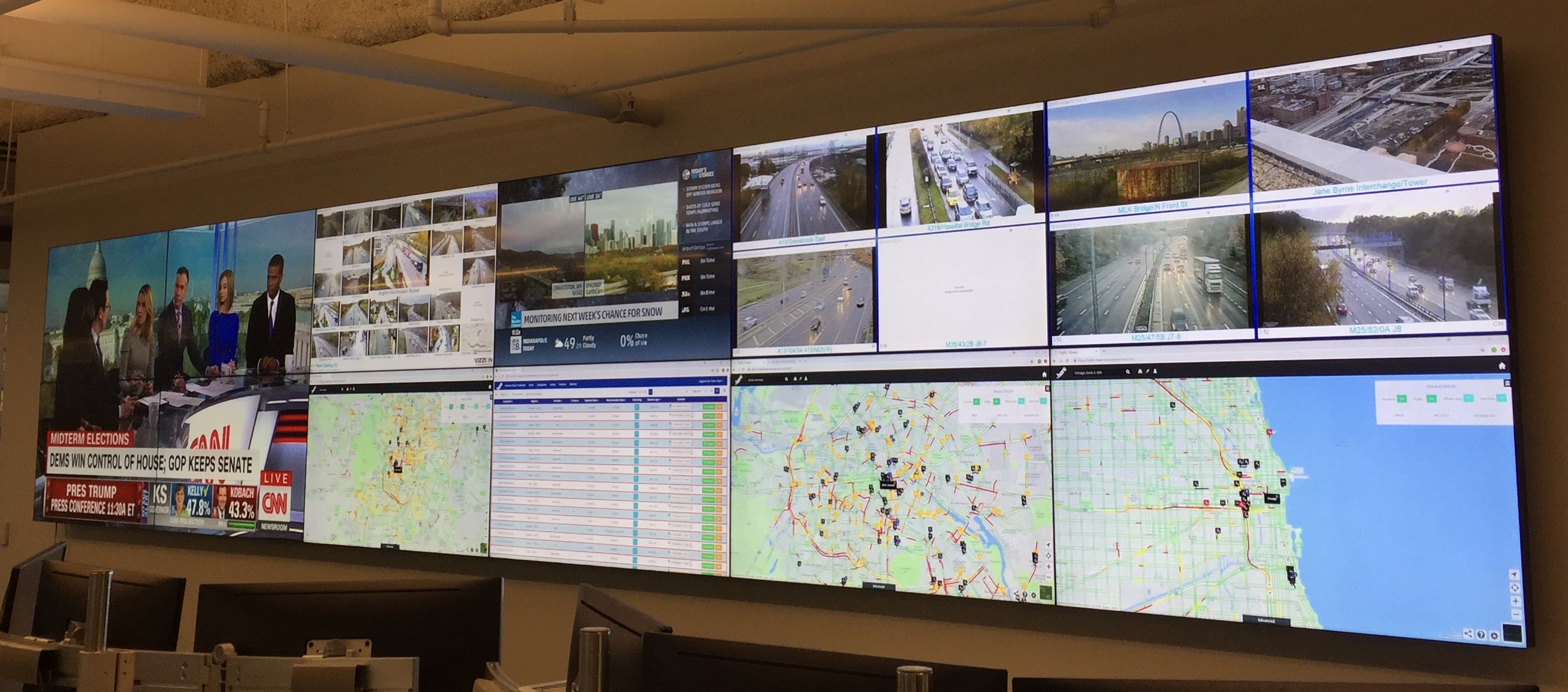 The Desktop Video Wall, built to support traffic editors, helps users visualize incidents and the causes of delays to create more accurate traffic information. "The Desktop Video Wall allows our Traffic Quality Specialists to efficiently and accurately confirm reported incidents, validate locations, and monitor the incidents from discovery to clearance," said Mike Dekrell, Senior Traffic Quality Manager for HERE Technologies. "The Desktop Video Wall is a key piece of our overall traffic incident management toolset."

The Desktop Video Wall was originally developed in 2014 after HERE expressed interest in Vizzion's superior traffic camera coverage and required a solution with more customizable camera displays and flexible organization-wide licensing. "HERE was instrumental in the design of the Desktop Video Wall product and their input and expertise continues to shape our offerings as we strive to help provide the most accurate and up to date road condition information available worldwide," explains Chris Cooper, Vizzion's President. Since then, Vizzion's coverage has doubled to over 65,000 cameras across 6 continents.
HERE Real-Time Traffic is utilized across the public and private sectors – from state DOTs to automakers and fleet and logistics providers – to better inform drivers of changing conditions, create safer road conditions, and ensure people and goods move smoothly through road networks. HERE Real-Time Traffic is available in 63 countries.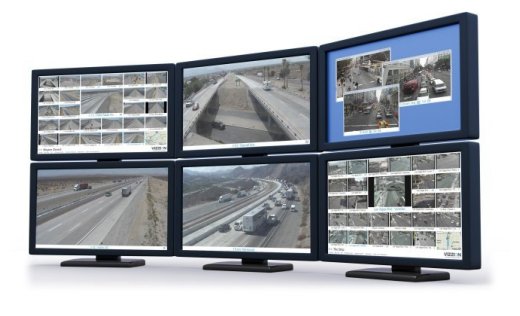 By viewing the traffic camera feeds through the Desktop Video Wall, users can get a comprehensive, real-time view of what is happening on the roadway; incidents, construction, weather – you can see it all. Cameras can be displayed in a map view or users can efficiently build custom camera catalogs. The easy to use design of the application allows for both interactive and hands-free use and each application is personalized based on the user's preferences.
About Vizzion
Vizzion is the leading provider of road imagery for traffic, weather, road condition, and safety operations and applications. Through partnerships with over 200 different transport agencies and on-vehicle camera providers, Vizzion offers live feeds from over 100,000 cameras in 40 countries across North America, Europe, Asia, Australasia, and key markets in South America and Africa. Both on-vehicle and roadside traffic camera services are available through Vizzion's flexible API and turnkey Video Wall application. Vizzion's content is trusted by major apps, map providers, broadcasters, fleets, and automotive organizations. Contact busdev@vizzion.com for more information.
About HERE Technologies
HERE, the Open Location Platform company, enables people, enterprises and cities to harness the power of location. By making sense of the world through the lens of location we empower our customers to achieve better outcomes – from helping a city manage its infrastructure or an enterprise optimize its assets to guiding drivers to their destination safely. To learn more about HERE, including our new generation of cloud-based location platform services, visit http://360.here.com and www.here.com.
Applications
Microsoft has selected Vizzion for worldwide traffic camera imagery in Windows 10 and Bing Maps. This feature complements existing traffic flow data and incident data, and allows users to visualize up-to-the-minute road conditions.
Mercedes-Benz leads the automotive technology industry with the release of mbrace2, the first product to enter the market with traffic cameras directly integrated by an auto OEM.
Through IBM's Max Traffic platform, live traffic camera streams and imagery can support the delivery of hyper-local traffic and weather information to a broadcast audience.