Key Industries
Numerous industry leaders place their trust in Vizzion. Serving several key industries, our flexible traffic camera web services offer traffic camera solutions for:
Apps
Application developers for both desktop and mobile can benefit from the addition of traffic cameras by offering products which have greater appeal and encourage more frequent usage, leading to increased revenue per user.
Automotive
Manufacturers and telematics service providers can use traffic cameras to help build next-generation products and generate higher service usage rates.
PND manufacturers can differentiate their products and create new revenue opportunities through the addition of traffic cameras.
Broadcast Media
Broadcasters can bring traffic reports to life with streaming traffic camera video and real time traffic camera images. Hyperlocal traffic information in over 600 markets brings viewers back daily to see how weather and congestion will affect their commute. Contact us for our latest streaming traffic camera coverage.
Fleet
In an industry where every minute counts, the addition of traffic cameras to fleet management software can give fleet managers a competitive advantage by avoiding costly delays and reducing fuel costs.
Public Sector
Transportation and public safety agencies can benefit from Vizzion's unique features and 200 parternships that bring cameras from multiple public and private suppliers into one application. Vizzion's desktop video wall brings further cost effectiveness and turnkey benefits to operations centers.
Web
Adding traffic cameras to a website is a proven method to increase new and repeat visitors, improving advertising revenue. As a feature on two of the world's most popular online maps, cameras help give the most useful view of where people are headed.
Automotive
Mercedes-Benz leads the automotive technology industry with the release of mbrace2, the first product to enter the market with traffic cameras directly integrated by an auto OEM.
Web
Microsoft selected Vizzion for worldwide traffic camera imagery on Bing Maps. This feature complements Bing's Clearflow traffic data and allows Bing users to see up-to-the-minute road conditions.
Broadcast Media
Baron's Lynx platform is used by meteorologists and broadcasters to provide their viewers with real-time traffic and weather updates augmented with live traffic camera images and streams.
Live traffic camera streams and imagery delivered through IBM's Max Traffic platform can support the delivery of hyper-local traffic and weather information to a broadcast audience.
TTWN offers their broadcast partners access to live feeds and imagery to visually confirm traffic information and add color to on-air traffic and weather reports.
Fleet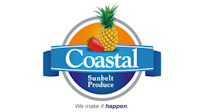 Coastal Sunbelt Produce uses Vizzion's Desktop Video Wall in their operations center to avoid traffic and weather and keep their deliveries fresh and timely.
Apps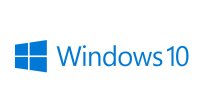 Windows 10 Maps is available on all desktop and mobile editions of Windows 10. When planning a route, users can view traffic cameras alongside traffic flow data and incident data to visualize current road conditions.