Vizzion Opens New Operations Center
Newly completed operations center will increase service monitoring capabilities
Vizzion is pleased to announce the completion of its state-of-the art operations center in North Vancouver. The space comes equipped with advanced service monitoring capabilities, which will allow Vizzion more robust insight into the current status of its services, as well as an improved response time. Vizzion is the leading provider of traffic camera imagery data and services, aggregating a network of over 65,000 traffic cameras across 40 countries; customers such as Mercedes-Benz, Microsoft, and INRIX rely on Vizzion's services and years of expertise to power many widely-used applications and services. With its new operations center, Vizzion reaffirms its commitment to delivering the highest standard of service quality to its customers.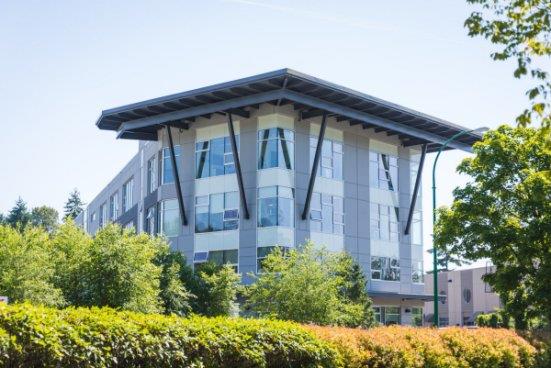 The site of Vizzion's new operations center
A key factor in the development of Vizzion's new operations center was addressing the challenges of an expanding camera network. "With a rapidly growing network of 65,000 traffic cameras, supplied by over 200 different national and regional agencies worldwide, there are many moving parts," explains Chris Cooper, Vizzion's President. "This new workspace will allow for improved monitoring of our range of services." Integral to this process are the nearly 70 monitors that populate the desks and line the walls of the office, displaying the current status of every region provided by Vizzion worldwide; this will allow engineers to respond immediately to issues experienced by DOTs and other agency partners.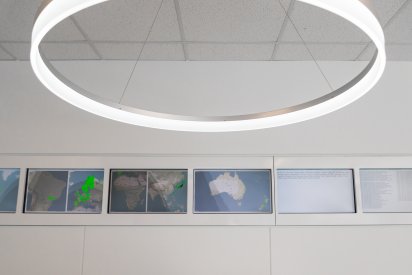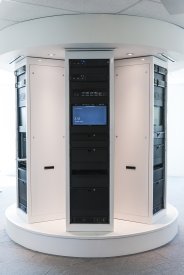 Service monitoring & local server space
The new operations center also houses Vizzion's extensive array of local servers, as well as increased work space for its expanding staff. This includes dedicated workstations for engineers to pore over data and images. In designing the new center, much consideration was given to improving the employee experience, and improved service monitoring capabilities is one way Vizzion is striving to simplify employee duties and improve efficiency. Ultimately, these enhancements will allow Vizzion to pass along improvements in service to its customers.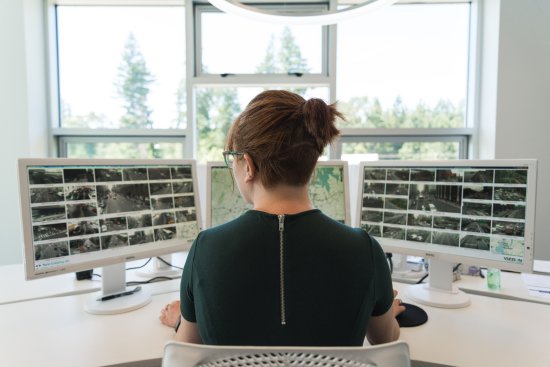 A Vizzion staff member uses Vizzion's Desktop Video Wall
"The new operations center is very much to the benefit of our customers," explains Keith Anderson, Vizzion's Marketing Manager. "With an expanding network of cameras, we need broad monitoring of the current service situation, as well as a faster reaction time. This new space allows just that." Vizzion currently boasts coverage in more than 600 markets and 40 countries globally, but the operations center's monitoring capabilities are developed with expansion in mind. As such, widespread monitoring of the network of cameras is imperative to ensuring cameras are consistently in service. The new operations center's increased monitoring capabilities will allow Vizzion to continue and improve on its high standard of service quality.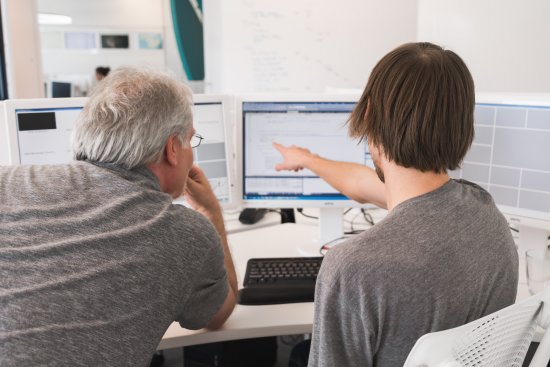 Vizzion engineers pore over data
The operations center also integrates monitors displaying Vizzion's new Low Visibility Detection service, which proactively scans the network of 65,000 traffic cameras to detect unsafe driving conditions. By applying weather analytics to existing licensed traffic camera imagery, Vizzion is able to offer a lower cost and wider-reaching alternative to the installation of expensive specialized roadside hardware. Monitors also display global weather and a headline news station, allowing Vizzion staff to react to major events, such as storms or significant incidents, as they happen.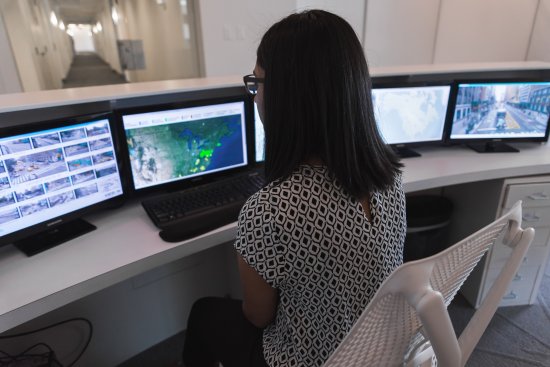 Vizzion's Low Visibility Detection service at work
Looking forward, Vizzion is focused on improving its market-leading service, and acknowledges a better-suited operations center is an important step to realizing its goals. Cooper reveals: "Our vision for this operations center reaches beyond simply being an enhanced workplace; more so, it's a space that will foster innovation, and allow us to meet the future demands of our customers." Certainly, the new operations center marks a bold new chapter in Vizzion's 17-year history, and will be home to many innovative developments in the future.
About Vizzion
Vizzion is the leading provider of road imagery for traffic, weather, road condition, and safety operations and applications. Through partnerships with over 200 different transport agencies and on-vehicle camera providers, Vizzion offers live feeds from over 100,000 cameras in 40 countries across North America, Europe, Asia, Australasia, and key markets in South America and Africa. Both on-vehicle and roadside traffic camera services are available through Vizzion's flexible API and turnkey Video Wall application. Vizzion's content is trusted by major apps, map providers, broadcasters, fleets, and automotive organizations. Contact busdev@vizzion.com for more information.
Articles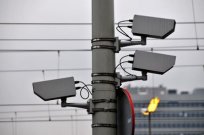 Traffic Cameras: Providing the Whole Picture
Governments around the world spend millions of dollars on implementing and maintaining these traffic cameras because they know that the cameras can help mitigate traffic jams and even save lives.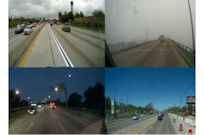 Vizzion Announces New Platform Providing Massive Network of Live On-Vehicle Imagery
Vizzion's new platform will give access to on-vehicle cameras—producing live imagery as they travel.
Applications
Microsoft has selected Vizzion for worldwide traffic camera imagery in Windows 10 and Bing Maps. This feature complements existing traffic flow data and incident data, and allows users to visualize up-to-the-minute road conditions.
Mercedes-Benz leads the automotive technology industry with the release of mbrace2, the first product to enter the market with traffic cameras directly integrated by an auto OEM.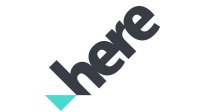 The Traffic Operations Center at HERE Technologies uses Vizzion's Desktop Video Wall to locate and report on real-time traffic incident information around the world.
Total Traffic & Weather Network (TTWN), the leading provider of traffic, weather, news, and sports content in the United States, has partnered with Vizzion to power the live camera feeds on TTWN's online and mobile traffic platforms.
Through IBM's Max Traffic platform, live traffic camera streams and imagery can support the delivery of hyper-local traffic and weather information to a broadcast audience.