Desktop Video Wall
Vizzion's desktop video wall is a ready-to-use and highly customizable way for operations centers to watch imagery and video of live traffic, incidents, and weather.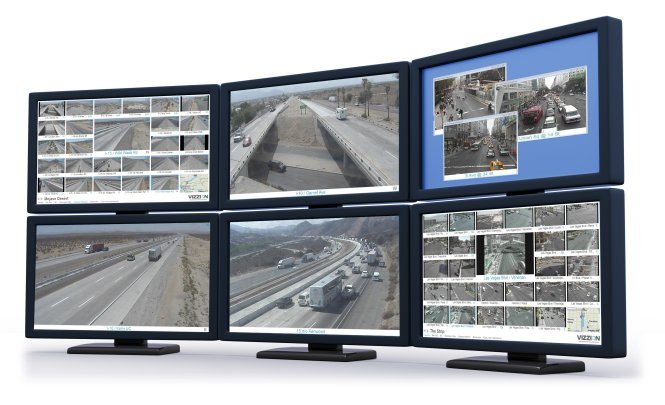 Highly customizable multi-screen display
Transportation agencies, public safety organizations, fleet managers, media organizations, incident aggregators, and emergency managers can benefit from Vizzion's industry-leading traffic camera coverage, XML feed, and development experience. Through over 200 partnerships with municipal, regional, national, and toll road agencies, Vizzion can supply operations centers with over 65,000 cameras in 43 countries and 600 markets. Current coverage includes North and South America, Europe, Asia, Africa, and Australasia. With the best traffic camera coverage available, operations centers can make the most informed decisions while responding to and tracking emergencies and other events.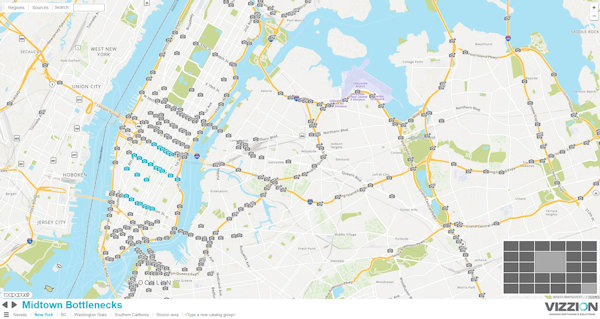 Map view
From the application's map view, users can view cameras displayed on a map and quickly drag and drop them into custom video walls for viewing up to 25 cameras per screen. From the video wall view, the 25 cameras are continuously refreshed and can be displayed as streaming video where available. Cameras can be "undocked" to create floating camera windows or displayed full screen for a highly configurable multi-screen set up. Users can create an unlimited number of video walls to monitor specific events or geographies. Video walls are personalized to each user and can be selectively shared between users as well.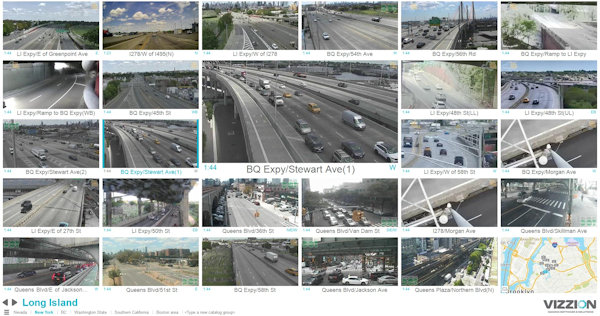 Video wall view
At the moment, operations centers generally have access to a limited number of local cameras and it can be prohibitively expensive to buy or build in-house traffic camera applications that combine multiple sources into a customized solution. Vizzion has used its 10 years of experience with traffic cameras and application development to develop the most effective way for operations centers to watch their regional road networks. Further benefits to operations centers are unique features and options such as current viewpoint detection, automatic image enhancement, and automatic intelligent cropping to make the most out of screen real estate.
The application is available through cost-effective site-licensing with unlimited users per site and a variety of geographic options from single markets to worldwide coverage. This desktop application builds on Vizzion's proven XML feed, which is used by many leading web, mobile, fleet, automotive, and broadcast organizations to power traffic cameras in their applications.
To schedule a demo or learn more about Vizzion's traffic camera solutions, contact us at busdev@vizzion.com
Applications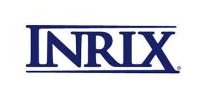 Vizzion, aggregator of the world's largest network of traffic cameras, announces the integration of their Desktop Video Wall traffic camera-viewing application into all INRIX incident operations centers.
Mercedes-Benz leads the automotive technology industry with the release of mbrace2, the first product to enter the market with traffic cameras directly integrated by an auto OEM.
Microsoft has selected Vizzion for worldwide traffic camera imagery in Windows 10 and Bing Maps. This feature complements existing traffic flow data and incident data, and allows users to visualize up-to-the-minute road conditions.
Comcast's XFINITY X1 cable platform links incident data to traffic camera imagery, displaying the most up to date traffic conditions to millions of US subscribers.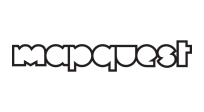 MapQuest receives 40 million monthly unique visitors to its mapping site. Vizzion and INRIX power the "Live Traffic" traffic camera features on the site.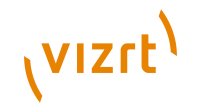 Vizrt partners with Vizzion to provide access to live traffic camera streams for Viz World, the broadcast industry's standard for the creation of branded maps and geographic animations.
Powered by Vizzion and INRIX, TRACKER Fleet provides fleet managers with the ability to view the UK's traffic conditions at a glance.