Mercedes-Benz launches in-car traffic cameras from Vizzion/INRIX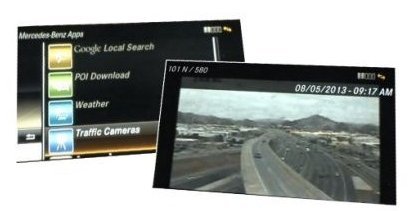 Mercedes-Benz has launched a traffic camera feature within their mbrace2 "Mercedes-Benz Apps" package, powered by Vizzion and INRIX. This marks the first time that traffic cameras have entered the market directly integrated by an auto OEM. Mercedes customers will save time with the live traffic snapshots that provide visual verification of traffic flow, incidents, and weather-related road conditions across the United States.
Vizzion and INRIX provide mbrace2 customers with access to over 20,000 traffic cameras across North America, capitalizing on the broadest traffic camera coverage on the market. Cameras can be displayed near the driver's location, along a specified route, or near a destination. A 3-month trial of the service is available for both new and pre-owned 2013 Mercedes vehicles.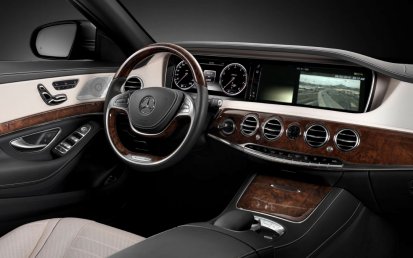 Mercedes S-550 with integrated traffic cameras in the mbrace2 platform.
In addition to automotive applications, Vizzion provides data from over 60,000 traffic cameras in 37 countries worldwide to the mobile, web, broadcast, fleet management, and PND/GPS industries. With authorization from more than 180 different national and regional agencies in North America, South America, Europe, Asia, Australasia, and Africa, Vizzion is the leading provider of traffic camera data and services. Traffic cameras are a proven way for websites and application providers to attract new customers and encourage repeat usage. Contact info@vizzion.com for more information.
Applications
Comcast's XFINITY X1 cable platform links incident data to traffic camera imagery, displaying the most up to date traffic conditions to millions of US subscribers.
Microsoft has selected Vizzion for worldwide traffic camera imagery in Windows 10 and Bing Maps. This feature complements existing traffic flow data and incident data, and allows users to vizualize up-to-the-minute road conditions.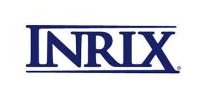 INRIX Traffic is a mobile app that helps drivers avoid traffic and get there faster by providing real time alerts, traffic forecasting and incident information. The free iOS and Android app relies on Vizzion to provide traffic cameras across North America.
Download it here.
Total Traffic & Weather Network (TTWN), the leading provider of traffic, weather, news, and sports content in the United States, has partnered with Vizzion to power the live camera feeds on TTWN's online and mobile traffic platforms.