Five ways Vizzion ensures you can confidently add on-vehicle imagery to your application
Roadside traffic cameras have been an invaluable technology for both public agencies and private industry for decades, and in recent years, innovators such as Vizzion have supplemented their roadside camera coverage with imagery from internet-connected on-vehicle cameras (also known as dashcams, onboard cameras, and car digital video recorders). Both camera formats provide a massive amount of information, but not all of that information is relevant. We pride ourselves at Vizzion on delivering accurate, consistent, and valuable data for all of our customers' use cases, and part of returning data that meets these requirements means excluding information that detracts from how effectively the images can convey traffic and weather conditions. This includes stale imagery, low quality snapshots, and in the case of on-vehicle cameras, personally identifying information. We employ a number of manual and automated processes to remove irrelevant data and ensure that our cameras are uniform while preserving privacy and respecting the wishes of our camera hardware partners.
Our years of experience have made us industry experts in performing quality control on roadside traffic cameras, but on-vehicle cameras are a new and unique product not offered by many other companies, which means there are very few existing best practices for filtering on-vehicle imagery or established technologies for removing personally identifiable information. Vizzion is the only company on the market that provides on-vehicle imagery for unrestricted use in public facing applications, training and development of automated analytics, and other use cases, so we've been at the forefront of determining how this imagery can be used effectively while preserving quality and user privacy.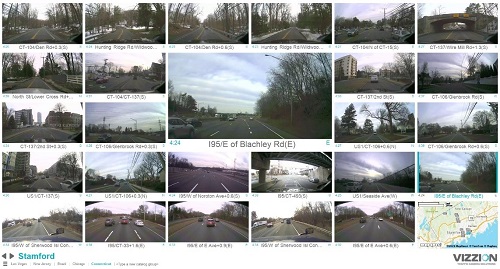 Vizzion's on-vehicle imagery as available through the Desktop Video Wall enterprise application. The service is also available through an API.
We strive to deliver consistent and high-quality images while preserving user privacy. For this reason, we've developed a number of processes designed to filter images and anonymize on-vehicle data without losing valuable context.
1. Professionally installed equipment
Before images are even collected, we take steps to ensure the quality of the providers and vehicles we source the imagery from. Vizzion maintains a close relationship with one of North America's largest video telematics providers, and all of the cameras we capture imagery from are professionally installed and maintained commercial grade equipment. Even within the bounds of our partnership, we uphold the highest level of confidentiality with our camera provider partner, and at no point in the process of sourcing and delivering imagery do we work with driver or fleet information. The only information we tag vehicles with is an anonymized ID which is assigned completely independently of any other data. This allows for our customers to pursue innovative use cases such as travel time monitoring without the release of any personally identifiable information.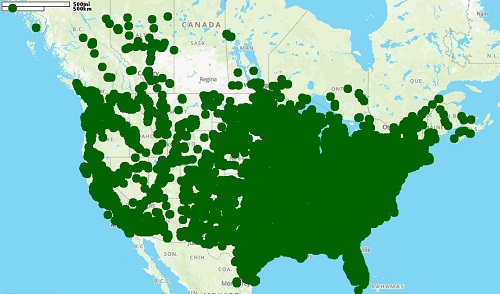 This map shows the distribution of our cameras across North America, with each green dot representing an active vehicle.
2. Manual review of on-vehicle cameras
The high-quality imagery and data supplied to us plays a huge role in providing high-quality data, but additional work is required to bring the camera data up to our standards. Our custom-built vehicle camera review application is one of the key tools which we use to maintain user privacy and content quality when sourcing on-vehicle cameras. Vehicles are reviewed by a content engineer on a regular basis to ensure that they're suitable to source images from. The process is straightforward: the review application shows the content engineer a number of vehicle images, which the content engineer flags as good or bad based on a set of criteria such as camera angle, camera obstructions, and image quality. If an image returned by a vehicle passes these criteria, the content engineer will mark it as 'pass'. However, that doesn't mean we immediately start collecting imagery from the vehicle. In order to be approved for image collection, all vehicles must pass through repeated rounds of review before publication.
| | |
| --- | --- |
| | |
| Fail: Camera facing backwards | Pass |
| | |
| Fail: Camera view is tilted | Pass |
| | |
| Fail: Obstruction | Pass |
3. Image cropping
Even after a vehicle has satisfied our criteria for returning high-quality imagery, we take additional measures to ensure that no personally identifiable information is passed along to our customers. Originally developed for use with our roadside cameras, our area of interest (AOI) cropping technique is automatically applied to all images returned by our API. AOIs are initially assigned by content engineers as part of the review process by manually determining the useful area of the camera view, and then periodically reviewed and adjusted as needed. All images returned by this camera are then automatically cropped in real time to fit this AOI. With this data, images can be cropped to any aspect ratio while maintaining an optimal view of the road. For on-vehicle cameras, this serves a dual purpose; in addition to removing irrelevant information such as dashboards and roofs to focus on the view from the vehicle, AOI cropping also removes identifiable information such as logos on vehicle hoods.
AOI cropping removes distracting and irrelevant elements of the image, leaving only the most important visual information.
4. Bad image detection
The high-quality equipment supplied by our partners and our intensive manual review process greatly minimize the possibility of low-quality images being returned by our service, but cameras can still suffer unexpected hardware failures at any time. Vizzion's many years of experience in computer vision technology allows us to proactively detect these bad images and filter them out in real time. Transmission errors, obstructed views, and overexposed images are all picked up, adding an additional layer of safeguards to our already robust filtering system.
Bad images such as these can be caused by camera failures as well as data transmission errors.
5. Curated image collection locations
Once a vehicle has met our requirements, been manually approved by our content team, and had an AOI assigned to it, we're able to start collecting and providing imagery from it. But we don't just pull images from vehicle cameras at random; on-vehicle images are only collected when vehicles pass through pre-determined locations on public roadways, which we call "hotspots." Hotspots can be thought of as virtual cameras, consisting of a fixed latitude/longitude pair and given a human-readable geographic name so they work similarly to our roadside traffic camera network. These hotspots are allocated by our content engineers using a proprietary set of semi-automated tools, and are only assigned on public roads. We never collect imagery from driveways, works yards, drive-throughs, or private property. To maintain the quality that our customers expect from our consistently maintained database, all hotspots are reviewed for accuracy and placement by human operators before publication.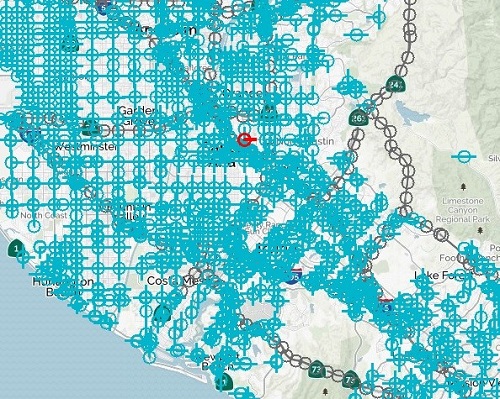 On-vehicle camera hotspots (in cyan) greatly outnumber roadside cameras (in grey).
About Vizzion
Vizzion is the leading provider of road imagery for traffic, weather, road condition, and safety operations and applications. Through partnerships with over 200 different transport agencies and on-vehicle camera providers, Vizzion offers live feeds from over 100,000 cameras in 40 countries across North America, Europe, Asia, Australasia, and key markets in South America and Africa. Both on-vehicle and roadside traffic camera services are available through Vizzion's flexible API and turnkey Video Wall application. Vizzion's content is trusted by major apps, map providers, broadcasters, fleets, and automotive organizations. Contact busdev@vizzion.com for more information.
Articles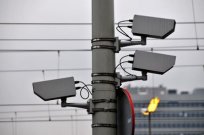 Traffic Cameras: Providing the Whole Picture
Governments around the world spend millions of dollars on implementing and maintaining these traffic cameras because they know that the cameras can help mitigate traffic jams and even save lives.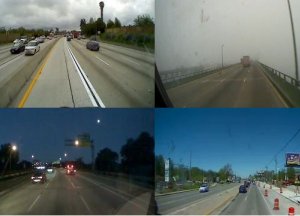 Vizzion Announces New Platform Providing Massive Network of Live On-Vehicle Imagery
Vizzion's new platform will give access to on-vehicle cameras—producing live imagery as they travel.
Applications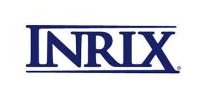 INRIX Traffic is a mobile app that helps drivers avoid traffic and get there faster by providing real time alerts, traffic forecasting and incident information. The free iOS and Android app relies on Vizzion to provide traffic cameras across North America.
Microsoft has selected Vizzion for worldwide traffic camera imagery in Windows 10 and Bing Maps. This feature complements existing traffic flow data and incident data, and allows users to visualize up-to-the-minute road conditions.
Mercedes-Benz leads the automotive technology industry with the release of mbrace2, the first product to enter the market with traffic cameras directly integrated by an auto OEM.