Vizzion Enhances Data Accuracy Through Image Analysis
Over the course of its 17-year history, Vizzion has continually committed to a high level of innovation. A pillar of this commitment lies in Vizzion's pioneering of image analysis algorithms, which allow for superior data accuracy and usability. Vizzion is the leading provider of traffic camera data and services, aggregating a growing network of over 65,000 cameras from more than 200 transportation agencies across 40 countries; customers such as Mercedes-Benz, Microsoft, and INRIX rely on Vizzion's services and automated systems to power many widely-used applications and services. With the implementation of its image analysis algorithms, Vizzion seeks to promote a better end-user experience for its customers.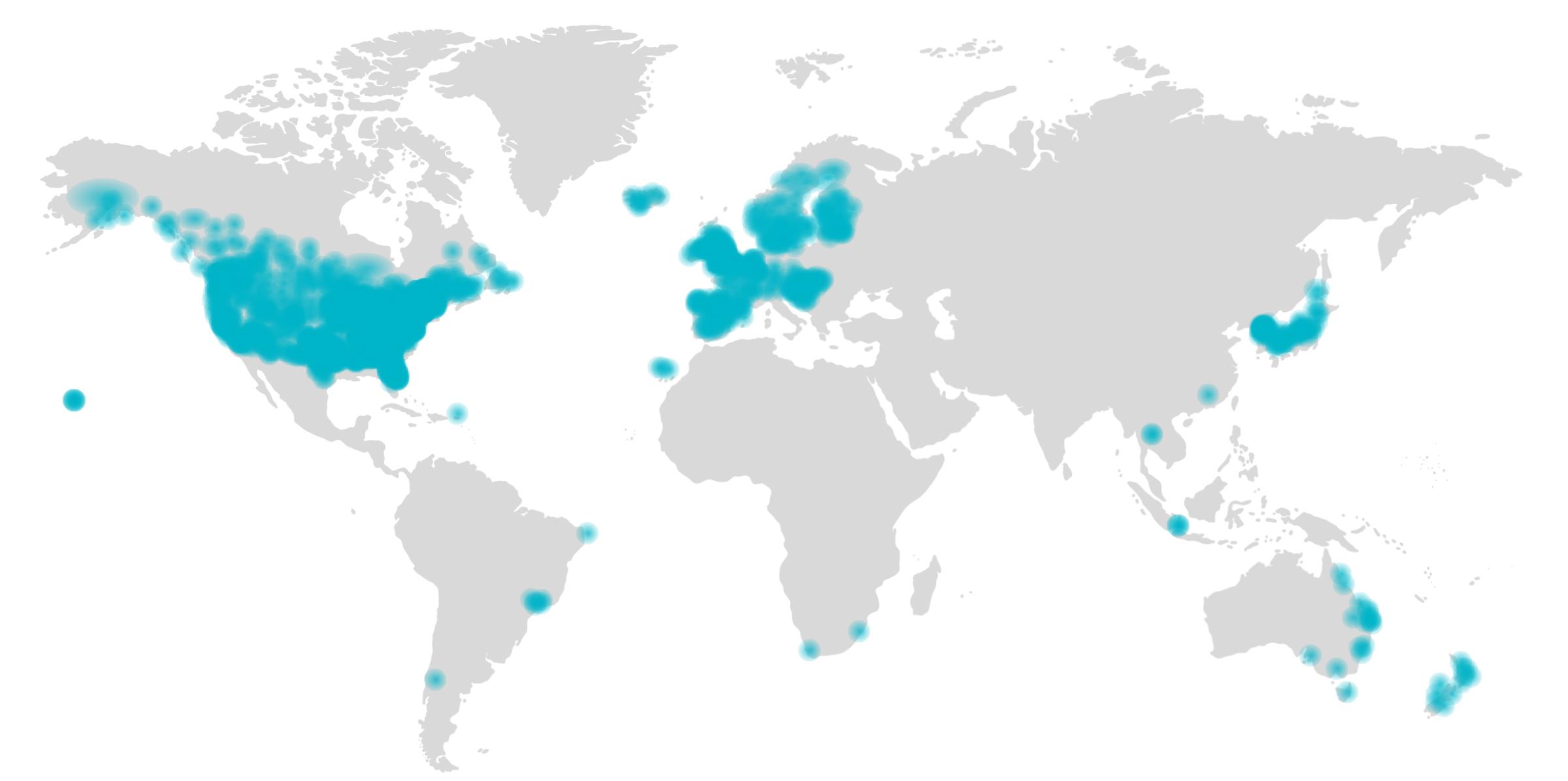 65,000 cameras across 40 countries
Vizzion's experience in image analysis stems from its origins as a consulting firm, and its resulting extensive experience in the development of computer vision applications; through consulting work, Vizzion engineers have deployed over 50 imaging solutions to industrial, medical, and consumer electronics industries. To this day, Vizzion continues to invest over 40% of its budget into research and development. Together with strong support from the Canadian National Research Council, this has allowed Vizzion to create sophisticated automated systems and keep pace with the rapidly changing traffic camera industry. Vizzion's automated systems markedly improve the quality of traffic camera services by filtering non-working cameras, enhancing image quality, and extrapolating pertinent information from images.
Automatic Bad Image Detection
On average, approximately 6% of agency cameras are unavailable due to power failures, transmission failures, and stale or otherwise unusable images. Thus, one of the keys to Vizzion's high quality traffic camera services is the identification of these non-working cameras. Vizzion's Automatic Bad Image Detection algorithm, refined over the course of 12 years, identifies these 'bad' images, and successfully filters them from its data and services to provide end users a quality level of 99.3% 'good' images. In comparison, the leading industry competitor reaches a quality level of only 93.8% 'good' images. Vizzion's army of servers proactively scan the network to identify problems: if a camera remains unavailable for an extended period, it is automatically filtered from Vizzion's services. When a camera begins to produce a good image again, it is no longer filtered and automatically becomes visible once more to customers. Vizzion's sophisticated genetically trained algorithms improve the quality of its services, and ensure users see consistency throughout their experience.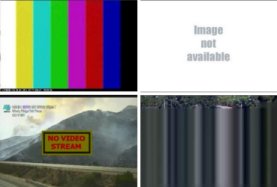 Examples of out of service camera images (left) compared to a working camera image (right)
Automatic Image Enhancement
Many camera images are impaired by poor lighting, weather, time of day, and placement; rather than provide these sub-optimal images to customers as-is, Vizzion's Automatic Image Enhancement algorithm can improve contrast and dynamic range to make details easier to discern. This can be of particular benefit when viewing cameras in regions with poor street lighting, or in areas with reduced visibility. When enabled, the Automatic Image Enhancement algorithm can reduce the time needed for a user to comprehend an image, and can also reveal image content that could otherwise be missed.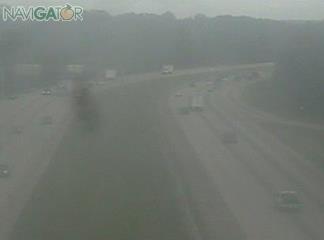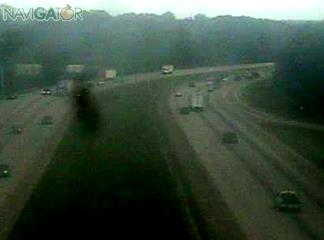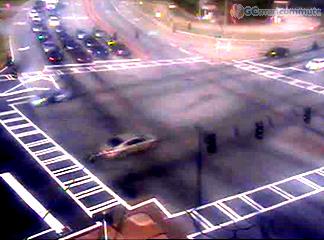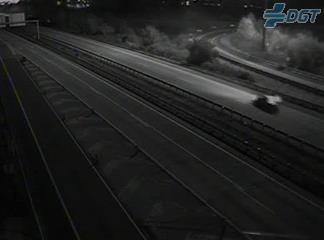 Low clarity camera images before enhancement (left) and after (right)
Automatic Area-of-Interest Selection
Traffic cameras are sometimes placed too far from a roadway to monitor relevant activity; to combat this, Vizzion's Automatic Area-of-Interest (AOI) Selection algorithm automatically identifies the elements of the image containing the most important activity, and uses this information to optimize which part of the image is displayed to the user. This maximizes usable display area, and can be particularly advantageous for display on smaller screens or pop-up windows, such as in mobile apps or in-vehicle infotainment systems. The AOI tends to exclude extraneous parts on the image, such as sky, trees, or buildings, so that roadways are better represented. Ultimately, Vizzion's Automatic Area-of-Interest Selection helps to maximize the relevancy of information presented to the user.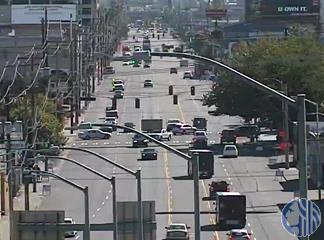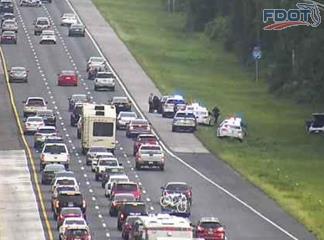 Camera images before AOI selection (left) and after (right)
Automatic Logo Placement
The logo for the appropriate regional agency partner is displayed as part of every traffic camera image in Vizzion's services. Placing the logo in the same corner of the image for each traffic camera has the potential side-effect of obscuring important areas of the image; to avoid this issue, Vizzion's Automatic Logo Placement algorithm identifies the optimal corner of the image for logo placement. This is accomplished by using image analysis on recent camera images to identify the least important corner of the image. The Automatic Logo Placement algorithm strikes a balance between crediting the relevant agency and providing an optimal image to customers.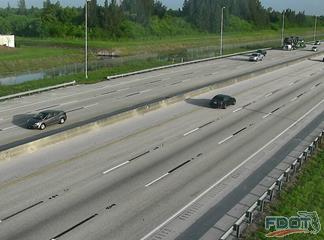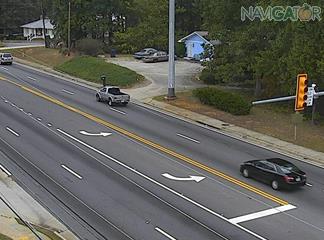 Camera images with logo automatically placed in the least important corner
Automatic Viewpoint Detection
Without context, it can be difficult to determine the direction (North, East, South, West) a camera is currently facing; Vizzion's Automatic Viewpoint Detection algorithm uses image analysis of the roadway in view to determine a camera's current viewpoint for presentation to the end user. This information is calculated dynamically on every image frame, meaning that a panning camera's viewpoint can be determined at any time. Vizzion also identifies and provides the direction of travel for the closest lane of traffic. Together, this data allows applications to display, for example, only cameras facing the driver's direction of travel on a particular roadway. Another example would be to display only cameras facing East to glimpse an approaching storm. This information can benefit users by making information in camera images easier to digest and faster to find.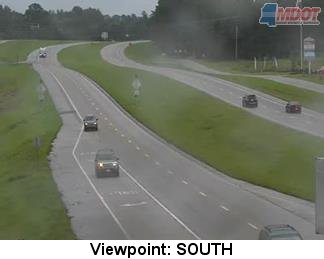 Same traffic camera periodically detected as facing North (left) and South (right)
Low Visibility Detection Service
Over 20,000 car accidents per year in the US involve fog, but the installation of roadside weather monitoring equipment to reduce these avoidable accidents can be a costly endeavor for transportation agencies. For instance, Caltrans recently spent $12 million for 13 miles of roadway coverage near Fresno, California. Instead, Vizzion's newest product, the Low Visibility Detection Service, uses image analysis of its existing network of 65,000 traffic cameras to identify regions with low visibility at a fraction of the price. Vizzion's genetic algorithm, conceived and developed over the course of 4 years, scans the global camera network every few minutes, and outputs geo-referenced polygons that show areas of low visibility. This information is accessible via XML feed, and can be used in navigation or traffic applications to alert or automatically re-route drivers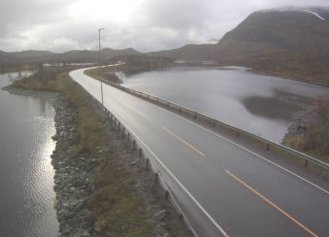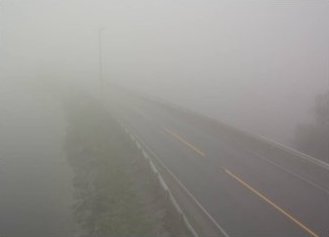 A camera in clear conditions (left) vs. low visibility conditions detection by Vizzion (right)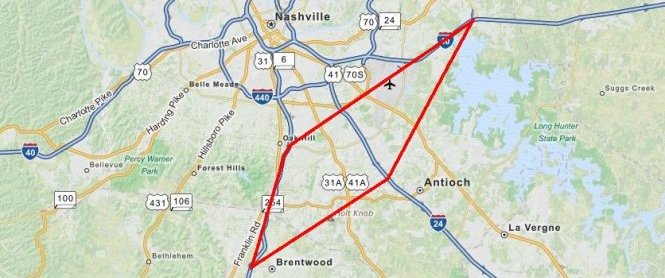 A polygon output by Vizzion's Low Visibility Detection Service
Vizzion's extensive development and application of image analysis algorithms contributes greatly to broadening the services Vizzion provides to customers. These algorithms filter unavailable cameras, enhance poor images, identify areas of interest, dynamically identify viewpoint, and detect low visibility – all as part of Vizzion's widely-trusted data and services. Collectively, this suite of image analysis algorithms allow for a better user experience by normalizing and clarifying data across its network of over 65,000 traffic cameras. For Vizzion, service quality is paramount, and Vizzion's ongoing investment in innovation emphasizes its desire to remain the leading provider of traffic camera data and services.
About Vizzion
Vizzion is the leading provider of road imagery for traffic, weather, road condition, and safety operations and applications. Through partnerships with over 200 different transport agencies and on-vehicle camera providers, Vizzion offers live feeds from over 100,000 cameras in 40 countries across North America, Europe, Asia, Australasia, and key markets in South America and Africa. Both on-vehicle and roadside traffic camera services are available through Vizzion's flexible API and turnkey Video Wall application. Vizzion's content is trusted by major apps, map providers, broadcasters, fleets, and automotive organizations. Contact busdev@vizzion.com for more information.
Articles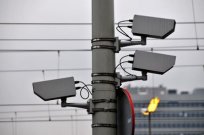 Traffic Cameras: Providing the Whole Picture
Governments around the world spend millions of dollars on implementing and maintaining these traffic cameras because they know that the cameras can help mitigate traffic jams and even save lives.
Vizzion Can Detect Areas of Low-Visibility through Image Analysis
Vizzion's Low Visibility Detection Service scans its network of traffic cameras to detect unsafe driving conditions. The service outputs georeferenced polygons outlining locations of low visibility for use in traffic management centers and mobility apps.
Applications
Microsoft has selected Vizzion for worldwide traffic camera imagery in Windows 10 and Bing Maps. This feature complements existing traffic flow data and incident data, and allows users to visualize up-to-the-minute road conditions.
Mercedes-Benz leads the automotive technology industry with the release of mbrace2, the first product to enter the market with traffic cameras directly integrated by an auto OEM.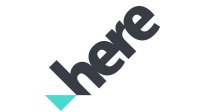 The Traffic Operations Center at HERE Technologies uses Vizzion's Desktop Video Wall to locate and report on real-time traffic incident information around the world.
Total Traffic & Weather Network (TTWN), the leading provider of traffic, weather, news, and sports content in the United States, has partnered with Vizzion to power the live camera feeds on TTWN's online and mobile traffic platforms.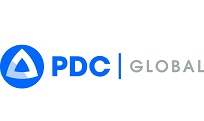 The Pacific Disaster Center, an applied science and research center, is offering traffic camera feeds for disaster mitigation and response through their DisasterAWARE platform.