On-vehicle images provide a comprehensive and current view of road infrastructure conditions
The rise in autonomous driving is forcing transportation agencies to commit more resources to monitoring the quality of roadway infrastructure. Pavement quality, lane line paint and markers, and objects along the road can all affect the performance of autonomous driving systems and the safety of road users. Understanding when and where these features are degrading is vital for maintaining an ecosystem sufficient for these emerging technologies to operate in. Resources are limited, so transportation agencies need to efficiently assign maintenance crews.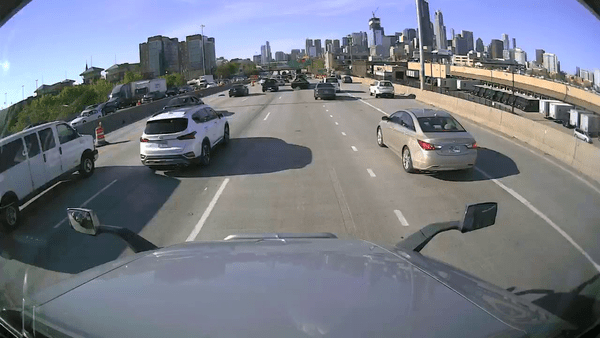 Images from one of Vizzion's on-vehicle cameras showing faded paint lines and a damaged impact attenuator drum.
Monitoring the roadway with on-vehicle images
Vizzion's network of tens of thousands of connected commercial vehicles equipped with professionally-mounted HD cameras is a cost-effective way to monitor the roadway. Instead of relying on the public to submit inaccurate reports in an untimely manner, Vizzion's cameras provide ground-truth information on-demand. Sending out crew members to collect first-hand reports and evidence of deterioration can be costly for transportation agencies. Vizzion's service eliminates overhead expenses like fuel and frees up staff to complete other tasks.
On-vehicle image showing faded lane lines
Cameras in commercial vehicles offer a solution superior to consumer dash cameras
Professional grade cameras mounted in commercial vehicles offer advantages over crowdsourced consumer dash cameras. The vehicles follow similar routes day over day, allowing images from the same location to be collected and compared. Different road types are traveled by the fleets, making our service a well-rounded solution for both municipal and state level transportation agencies. Compared to consumer vehicles, commercial vehicles are on the road 5 times longer each day. The viewpoint continues beyond other vehicles as the images are captured from a higher vantage point. Images are submitted to Vizzion by the vehicles over cellular connection, allowing for both historical and real-time review of the roadway.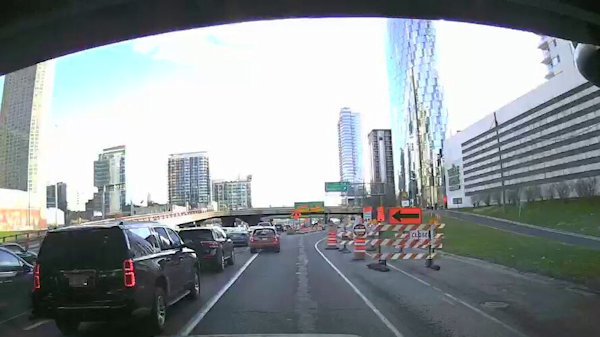 On-vehicle images are used to monitor compliance in work zones
Vizzion's Commitment to Quality
Consisting of a suite of automated tools and manual processes, Vizzion's quality procedures ensure that transportation agencies can have confidence that all on-vehicle imagery they receive is helpful. New camera installations are manually reviewed and placed on a whitelist to ensure only useful viewpoints and imagery are provided to the end users. Computer vision-based algorithms are used to filter out poor-quality images. Other automated services consider where the vehicle is on the road network, which helps to prevent images from being captured when the vehicle is off the roadway or is stopped at an intersection. This eliminates the exposure of Personally Identifiable Information. Images sourced from connected commercial vehicles are a rich source of data, and ensuring their usefulness for maintaining road infrastructure for autonomous vehicles is worth the automated and manual resources.
About Vizzion
Vizzion is the leading provider of road imagery for traffic, weather, road condition, and safety operations and applications. Through partnerships with over 200 different transport agencies and on-vehicle camera providers, Vizzion offers live feeds from over 100,000 cameras in 40 countries across North America, Europe, Asia, Australasia, and key markets in South America and Africa. Both on-vehicle and roadside traffic camera services are available through Vizzion's flexible API and turnkey Video Wall application. Vizzion's content is trusted by major apps, map providers, broadcasters, fleets, and automotive organizations. Contact busdev@vizzion.com for more information.
Articles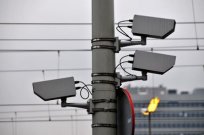 Traffic Cameras: Providing the Whole Picture
Governments around the world spend millions of dollars on implementing and maintaining these traffic cameras because they know that the cameras can help mitigate traffic jams and even save lives.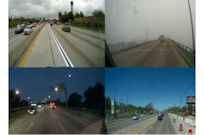 Vizzion Announces New Platform Providing Massive Network of Live On-Vehicle Imagery
Vizzion's new platform will give access to on-vehicle cameras—producing live imagery as they travel.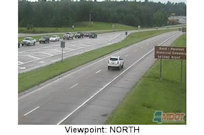 Vizzion Uses Image Analysis to Enhance Data Accuracy and Detect Low-Visibility Conditions
Vizzion's image analysis algorithms create a better end-user experience for its customers by detecting and automatically removing bad images, enhancing impaired images, detecting viewpoints, and through other features.
Applications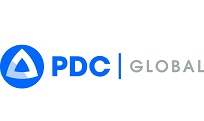 The
Pacific Disaster Center
, an applied science and research center, is offering traffic camera feeds for disaster mitigation and response through their DisasterAWARE platform.
Through IBM's Max Traffic platform, live traffic camera streams and imagery can support the delivery of hyper-local traffic and weather information to a broadcast audience.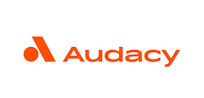 One of the largest radio broadcasters in the United States, Audacy, uses Vizzion's Desktop Video Wall to create local traffic and weather reports.