Vizzion Supplies Audacy's Traffic Weather Information Network (TWIN) with Traffic Camera Feeds to Create Traffic and Weather Reports

Vizzion is pleased to announce that Audacy, a leading media and entertainment company and one of the two largest radio broadcasters in the United States, now uses Vizzion's Desktop Video Wall as a key tool in their traffic and weather reporting. Reaching over 170 million listeners each month through 235 stations, Audacy's leading news platform delivers accurate and insightful traffic and weather information to the communities it serves. Vizzion provides Audacy's Traffic Weather and Information Network (TWIN) content creation team access to more than 16,000 cameras from 25 markets across the US. The Desktop Video Wall also provides Audacy's producers and reporters with live imagery from over 54,000 'hotspots' - locations with live imagery sampled from internet-connected on-vehicle cameras.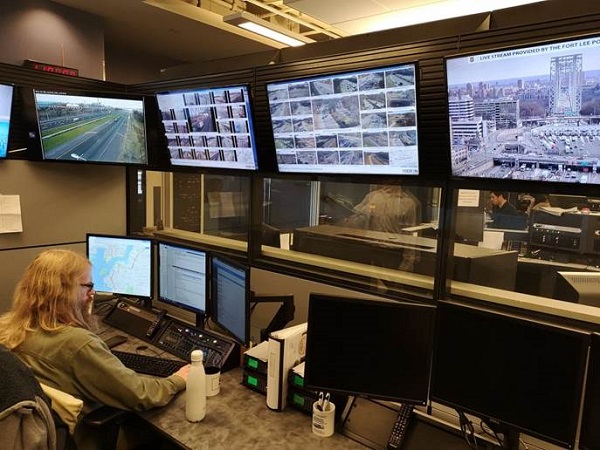 "TWIN takes innovative approaches to provide their listeners with the most up to date and accurate traffic reports, including taking advantage of our new on-vehicle camera network," says Keith Anderson, Vizzion's Marketing Manager, "so we're proud to have been selected as a vital component of their operations centers."
Vizzion's Desktop Video Wall is a turnkey enterprise application that is used by operations centers to rapidly access over 65,000 cameras in 600 markets across 40 countries in a highly configurable and easy to use application. Users can access and view up to 25 roadside and on-vehicle cameras per screen. They can identify events as they occur, monitor their effects, and determine when the situation has normalized by either auto-populating a video wall with cameras nearest to a location, or manually selecting the individual cameras that are the most interesting to them. Images can also be "undocked" directly from the Video Wall, allowing the user to see them in a full-screen view. The Desktop Video Wall is designed to help operators report accurately on the entire story, and with its intuitive interface and instant delivery of results, it makes seeing the current traffic and weather conditions in a given area an efficient, yet thorough, process.
About Vizzion
Vizzion is the leading provider of road imagery for traffic, weather, road condition, and safety operations and applications. Through partnerships with over 200 different transport agencies and on-vehicle camera providers, Vizzion offers live feeds from over 100,000 cameras in 40 countries across North America, Europe, Asia, Australasia, and key markets in South America and Africa. Both on-vehicle and roadside traffic camera services are available through Vizzion's flexible API and turnkey Video Wall application. Vizzion's content is trusted by major apps, map providers, broadcasters, fleets, and automotive organizations. Contact busdev@vizzion.com for more information.
Applications
Through IBM's Max Traffic platform, live traffic camera streams and imagery can support the delivery of hyper-local traffic and weather information to a broadcast audience.
Microsoft has selected Vizzion for worldwide traffic camera imagery in Windows 10 and Bing Maps. This feature complements existing traffic flow data and incident data, and allows users to vizualize up-to-the-minute road conditions.
Total Traffic & Weather Network (TTWN), the leading provider of traffic, weather, news, and sports content in the United States, has partnered with Vizzion to power the live camera feeds on TTWN's online and mobile traffic platforms.
Baron's Lynx platform is used by meteorologists and broadcasters to provide their viewers with real-time traffic and weather updates augmented with live traffic camera images and streams.