Bannister Lake Announces Partnership with Vizzion
Bannister Lake, a leading provider of professional video graphic display solutions, has entered into a partnership with Vizzion to integrate Vizzion's industry-leading traffic camera data service featuring over 64,000 traffic cameras in 43 countries. Working with over 200 national and regional camera partners in more than 600 markets, Vizzion provides visual verification of traffic flow, traffic incidents, and weather-related road conditions. Through an exclusive partnership with one of North America's largest internet-connected dashcam companies, Vizzion also supplies imagery from on-vehicle cameras across North America.
Bannister Lake has developed and implemented a data parser for Vizzion data that incorporates traffic camera feeds and mapping into its industry-leading Chameleon data aggregation and management solution. Using Chameleon, clients will be able to strategically isolate specific Vizzion camera feeds and add them to their on-air displays. Clients can also leverage Chameleon's BLADE RESTful API to strategically distribute traffic cameras to a variety of endpoints including online, mobile, OTT, and web widgets.
Vizzion's traffic camera content compliments Bannister Lake's already existing real-time transit data feeds, creating a valuable transportation information solution for viewers. Chameleon clients can create and distribute a wide range of regional, local, and hyper-local information services by combining transportation information with editorial content such as local news, school closings and events calendars.
"Real-time traffic is an important content source and having access to Vizzion's vast database of camera sources promotes a valuable editorial and business opportunity for Chameleon clients. We look forward to working with Vizzion as they continue to develop their products and services", said Georg Hentsch, President, Bannister Lake.
"Bannister Lake's Chameleon solution provides an innovative way to extend Vizzion's reach to different platforms. The addition of our traffic camera database to Bannister Lake's data sources will provide Chameleon users working in both broadcast and digital signage with a great way to connect with audiences and advertisers", said Sean Beaudoin, Account Manager, Vizzion.
Bannister Lake is committed to creating software solutions that fully leverage real-time data. By fully utilizing its expertise in development, databases, APIs and applications, Bannister Lake creates solutions that engage audiences, attract advertising revenue and leverage automation.
About Vizzion
Vizzion provides live traffic camera feeds from over 64,000 traffic cameras in 43 countries worldwide to automotive, mapping, media, transportation, and public safety applications. With authorization from more than 200 different national and regional agencies in North America, South America, Europe, Asia, Australasia, and Africa, and a network of on-vehicle cameras, Vizzion is the leading provider of traffic camera data and services. Traffic cameras are a proven way for websites and application providers to attract new customers and encourage daily usage and for operations centers to ensure they have the most up-to-date and accurate information. Vizzion has the capabilities to analyze images and automatically detect and notify users of hazards and dangerous driving conditions, such as low visibility.
About Bannister Lake
Bannister Lake is a leading provider of professional video graphic display solutions for broadcast television, cable, satellite, audio/visual, information presentation applications, esports, and digital signage worldwide. The company's solutions integrate seamlessly with existing infrastructures while automating the integration and display of external data sources, improving the productivity of any organization. Visit Bannister Lake online at www.bannisterlake.com.
Media Contacts
Vizzion
Cole Gawenda
Communications Manager
cgawenda@vizzion.com
+1 604-985-9399 ext. 4#

Bannister Lake
Vern Freedlander
Strategic Partnerships
vfreedlander@bannisterlake.com
+1 416-540-5628

Applications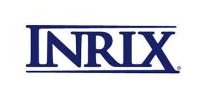 INRIX Traffic is a mobile app that helps drivers avoid traffic and get there faster by providing real time alerts, traffic forecasting and incident information. The free iOS and Android app relies on Vizzion to provide traffic cameras across North America.
Microsoft has selected Vizzion for worldwide traffic camera imagery in Windows 10 and Bing Maps. This feature complements existing traffic flow data and incident data, and allows users to vizualize up-to-the-minute road conditions.
Mercedes-Benz leads the automotive technology industry with the release of mbrace2, the first product to enter the market with traffic cameras directly integrated by an auto OEM.
Comcast's XFINITY X1 cable platform links incident data to traffic camera imagery, displaying the most up to date traffic conditions to millions of US subscribers.