Traffic Cameras Doubling Every Two-and-a-Half Years
The number of online traffic cameras used to monitor traffic flow on our roads is doubling every two-and-a-half years, according to year over year tracking since 2005 performed by Vizzion, Inc., supplier of the world's largest traffic camera database. This is a double-edged sword for any product developers looking to give their traffic data or reporting a boost; while markets and applications grow exponentially, so too do the challenges of working with such constantly changing data.
Year over year exponential traffic camera growth, as measured by Vizzion, Inc.
Traffic cameras first appeared on the still-new World Wide Web in the late nineties; a 1997 CUTR study on traffic camera resources for the Florida Department of Transportation reveals just seven cities in North America offering traffic camera images online at the time: Atlanta, Boston, Minneapolis, Phoenix, Seattle, Montgomery, and San Antonio. Seattle was the first to offer traffic cameras online, going live with 45 cameras in October 1996. Seattle's cameras were a smash hit on the WSDOT site, earning high praise from customers as well as a 'best of the web' award. Early online traffic cameras websites found plenty of public support, some receiving over 10 million hits annually – impressive numbers when you consider that fewer than 10% of Americans had internet connections at the time. See our previous article on the public demand for traffic cameras .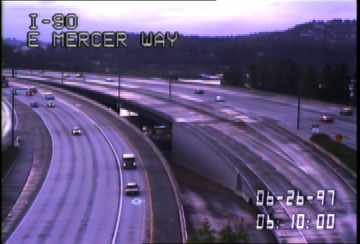 A grainy Seattle-area traffic camera, newly available online, circa 1997.
When Vizzion brought to market the first traffic camera XML web service in 2005, it provided access to just 1,000 cameras, albeit already the largest collection of traffic cameras in the world. Fast forward to 2020 and Vizzion's still-leading database of traffic cameras is an obvious gauge of how the technology has taken over – more than 1,400 cameras are now offered in London alone, for example. Seattle's original network of 45 cameras has grown 3,300% to nearly 1,500 cameras, and yet it only ranks third in the country for the most coverage behind Chicago and Atlanta, which are both home to nearly 1,600. At the statewide level, over 3,000 traffic cameras in Vizzion's database are located in Florida – up from just 150 offline-only traffic cameras in the state at the time of the CUTR study. As of today, Vizzion offers a total of over 65,000 traffic cameras worldwide.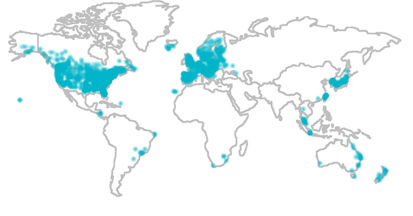 Vizzion's worldwide traffic camera coverage in over 600 markets across 43 countries.
"Online traffic cameras, like most technologies, follows exponential growth patterns," says Vizzion president Chris Cooper. This growth is actually a key to Vizzion's business, says Cooper, "Agencies are constantly expanding, moving, and altering their traffic camera coverage, and it's almost impossible for application developers to keep up. That's why we provide a turn-key solution that allows our customers to instantly benefit from 9 years of technology development and partnership building." Cooper projects 120,000 traffic cameras within five years' time. "We will likely see some paradigm shifts in the way traffic camera images are generated and collected in the coming years, but overall we expect the doubling trend to continue," he says.
The history (and future) of traffic cameras.
To keep pace with this exponential growth, Vizzion has fought what Cooper describes as a "technology arms race," developing numerous proprietary technologies to aggregate, manage, filter, and deliver traffic cameras to a wide-range of products across the fleet-tracking, broadcast, navigation, mobile, web, and automotive industries. Cooper points to the custom technologies such as automated coverage expansion, real-time camera filtering, and dynamic camera viewpoint detection as the reason that Vizzion has grown faster than competitors while maintaining the highest quality standards.
Within one year, an un-managed traffic camera database (red) will drop in quality by almost
one-half when compared to Vizzion's managed database (blue).
In addition to keeping pace with the exponential growth in the number of cameras, Vizzion overcame numerous other challenges. Agreements must be formed with hundreds of different transport agencies in order to become a one-source provider – an arduous process that often includes tracking down decision makers within governments, negotiating and signing agreements across multiple languages, adhering to local privacy and safety laws, data integration challenges, and thousands of hours of custom software development. So what keeps Vizzion going? "With every new set of cameras," says Cooper, "there are new markets and new opportunities."
Camera image quality has also benefited from technology's laws of exponential growth. At the time of CUTR's 1997 study, the highest quality traffic camera images online were slow to refresh and 360 by 244 pixels. Vizzion now offers cameras as large as 1600 by 1200 pixels, not to mention live streaming video options. Perhaps more excitingly, the applications for traffic data continue to grow alongside technological capabilities; already ubiquitous on the desktop and mobile devices, automotive applications are the next frontier. Automotive experts are projecting the Connected Car sector to create $1.5 trillion in revenue by 2030. They expect there to be at least 116 million connected cars on American roads by 2025. up from $37.5 billion in 2015. Just this year, internet-connected car sales are expected to reach nearly 83 million units. Vizzion is experienced and well-equipped to help product developers differentiate themselves in this lucrative new market.
About Vizzion
Vizzion is the leading provider of road imagery for traffic, weather, road condition, and safety operations and applications. Through partnerships with over 200 different transport agencies and on-vehicle camera providers,Vizzion offers live feeds from over 130,000 cameras in more than 40 countries across North America, Europe, Asia, Australasia, and key markets in South America and Africa. Both on-vehicle and roadside traffic camera services are available through Vizzion's flexible Web Service and turnkey Video Wall application. Vizzion's content is trusted by major apps, map providers, broadcasters, fleets, and automotive organizations. Contact busdev@vizzion.com for more information.
Articles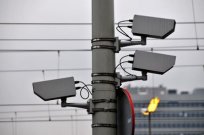 Traffic Cameras: Providing the Whole Picture
Governments around the world spend millions of dollars on implementing and maintaining these traffic cameras because they know that the cameras can help mitigate traffic jams and even save lives.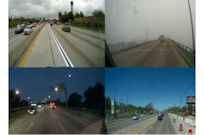 Vizzion Announces New Platform Providing Massive Network of Live On-Vehicle Imagery
Vizzion's new platform will give access to on-vehicle cameras—producing live imagery as they travel.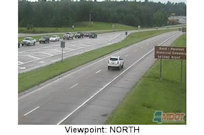 Vizzion Uses Image Analysis to Enhance Data Accuracy and Detect Low-Visibility Conditions
Vizzion's image analysis algorithms create a better end-user experience for its customers by detecting and automatically removing bad images, enhancing impaired images, detecting viewpoints, and other features.
Applications
Mercedes-Benz leads the automotive technology industry with the release of mbrace2, the first product to enter the market with traffic cameras directly integrated by an auto OEM.
Microsoft has selected Vizzion for worldwide traffic camera imagery in Windows 10 and Bing Maps. This feature complements existing traffic flow data and incident data, and allows users to visualize up-to-the-minute road conditions.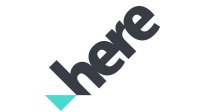 The Traffic Operations Center at HERE Technologies uses Vizzion's Desktop Video Wall to locate and report on real-time traffic incident information around the world.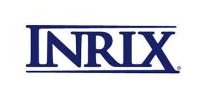 INRIX Traffic is a mobile app that helps drivers avoid traffic and get there faster by providing real time alerts, traffic forecasting and incident information. The free iOS and Android app relies on Vizzion to provide traffic cameras across North America.
Download it here.
Through IBM's Max Traffic platform, live traffic camera streams and imagery can support the delivery of hyper-local traffic and weather information to a broadcast audience.