Managing digital signs for map platforms with on-vehicle camera imagery
Complicated intersections and highway junctions can confuse a driver, prolong their trip, or worse, get them lost. It's the role of map publishers to provide them with a clear picture of the roadway to simplify decision-making and improve the driving experience. One way they accomplish this is by creating a digital twin of road signs and exit locations to integrate into navigation platforms. A current and information-rich data source is necessary to create and maintain this digital copy.
Road imagery is the most effective way to view the location and content of signs
Vizzion's on-vehicle camera service provides the images needed to maintain infrastructure datasets
Maintaining an accurate, up-to-date dataset of each road sign and exit location can be a costly and time-consuming proposition. Vizzion's on-vehicle camera service can help solve this problem. Images are captured from our network of HD cameras mounted in tens of thousands of connected commercial vehicles that operate throughout North America. The vehicles cover a mix of highway and city streets on a daily basis. Commercial vehicles typically follow similar routes day after day, so images from the same location are refreshed frequently and can be compared. Images can be filtered so they are only retrieved from the daytime, from a specific heading, or after a specific date, making it more efficient for the map publisher to integrate our service into their processes.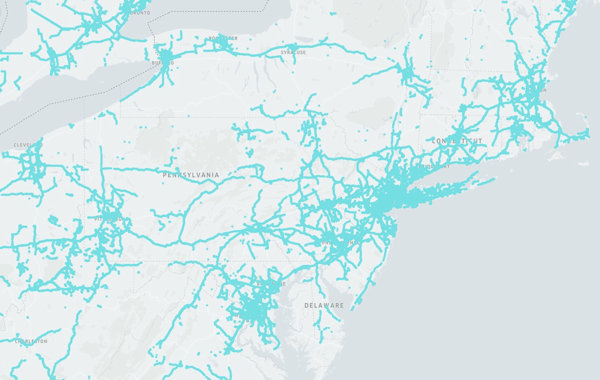 One hour's worth of on-vehicle camera coverage from Vizzion in the Northeast United States
Images are a rich data source
On top of identifying the location and content of a sign, these images also clearly show other attributes and objects along the roadway. Important features like the number and position of lanes and the exact location of the split between the highway and an exit ramp can be identified and mapped. Items along the roadway, such as trees, bodies of water, and variable message signs can be located and added to the map, enriching the driver's experience. Speed signs can be included as well, informing the driver, or autonomous vehicle, of local road rules. The images can also be used as an input to develop algorithms for sign detection.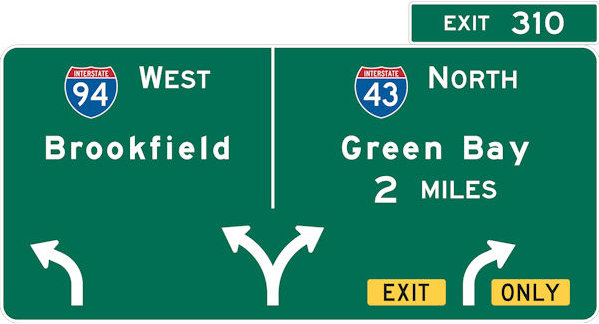 A digital twin of highway signage
Vizzion offers a fresh source of images
Relative to alternative sources of on-vehicle road imagery, Vizzion's service provides fresh information at a lower price point. Our images may refresh multiple times per day, whereas traditional sources often update once every two years. The cameras we receive images from are professional grade and professionally installed, which helps to create a consistent dataset. Using images that are collected as the vehicles operate on their day-to-day procedures instead of hiring drivers for this specific purpose eliminates overhead costs such as drivers' wages, food, fuel, and accommodation.
About Vizzion
Vizzion is the leading provider of road imagery for traffic, weather, road condition, and safety operations and applications. Through partnerships with over 200 different transport agencies and on-vehicle camera providers, Vizzion offers live feeds from over 100,000 cameras in 40 countries across North America, Europe, Asia, Australasia, and key markets in South America and Africa. Both on-vehicle and roadside traffic camera services are available through Vizzion's flexible API and turnkey Video Wall application. Vizzion's content is trusted by major apps, map providers, broadcasters, fleets, and automotive organizations. Contact busdev@vizzion.com for more information.
Articles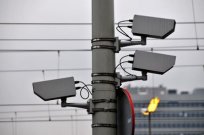 Traffic Cameras: Providing the Whole Picture
Governments around the world spend millions of dollars on implementing and maintaining these traffic cameras because they know that the cameras can help mitigate traffic jams and even save lives.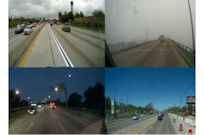 Vizzion Announces New Platform Providing Massive Network of Live On-Vehicle Imagery
Vizzion's new platform will give access to on-vehicle cameras—producing live imagery as they travel.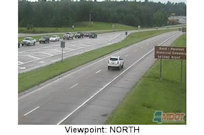 Vizzion Uses Image Analysis to Enhance Data Accuracy and Detect Low-Visibility Conditions
Vizzion's image analysis algorithms create a better end-user experience for its customers by detecting and automatically removing bad images, enhancing impaired images, detecting viewpoints, and through other features.
Applications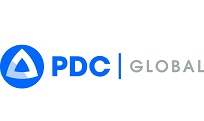 The
Pacific Disaster Center
, an applied science and research center, is offering traffic camera feeds for disaster mitigation and response through their DisasterAWARE platform.
Through IBM's Max Traffic platform, live traffic camera streams and imagery can support the delivery of hyper-local traffic and weather information to a broadcast audience.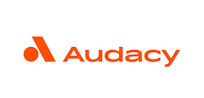 One of the largest radio broadcasters in the United States, Audacy, uses Vizzion's Desktop Video Wall to create local traffic and weather reports.