How on-vehicle images can be used to verify roadway changes
As autonomous driving technology improves and ADAS functions are included in more vehicles, the need for road layouts and other map layers to be accurate increases. Human drivers are more equipped to handle unexpected changes than ADAS features, which may be disabled in uncharted territory. In order for these features to be activated again, the changes to the road must be visually confirmed and maps updated. Humans can navigate unexpected conditions, but they will become frustrated when the road layout does not match their navigation system.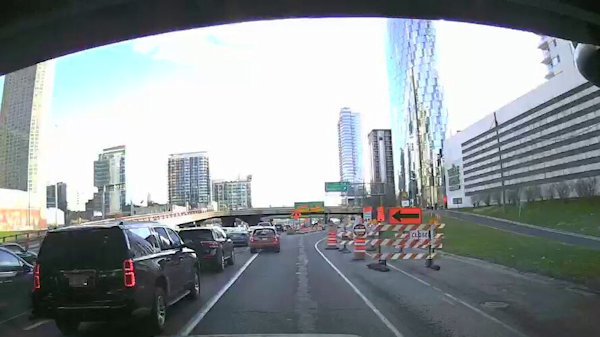 Confirm the status of work zone projects with Vizzion's network of internet-connected dash cameras
On-vehicle images can be used to confirm changes to the road
At any time, many thousands of roadwork projects are ongoing throughout the United States. As projects are completed, map-makers must review and confirm changes to the road network to update their maps. Vizzion's network of on-vehicle cameras provides visual verification of these changes, granting map-makers the proof required to confidently make updates. Road imagery provides the ground truth needed to visualize the new road layout and can be used to confirm that roadwork is completed, the roads are freshly paved, and lane lines are painted. Road signage can also be monitored from the imagery. Signs are updated more often than major roadwork projects, making it necessary to have access to a pipeline of consistently refreshing road information.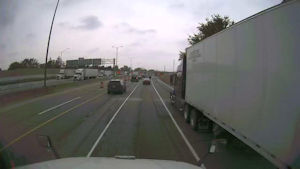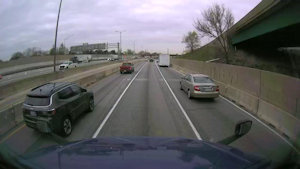 Road imagery is an effective way to visualize changes to the roadway, such as a barrier being erected to close the far-left lane
Vizzion's service provides fresh images on a consistent basis
The key to keeping maps up-to-date is working with data sources that deliver fresh insights. Vizzion's network of currently over 80,000 connected commercial vehicles equipped with professionally-mounted HD dash cameras covers highway and city streets on a daily basis, often passing through the same location multiple times per day. An advantage of cameras mounted in commercial vehicles is that they are professional grade and follow similar routes day over day. Images collected from the same location on consecutive days can be reviewed to show the latest developments on the roadway and the completed section of road once roadwork is finished. Images captured from the same location day over day can also be inputted into an AI algorithm used to automatically detect changes to the roadway.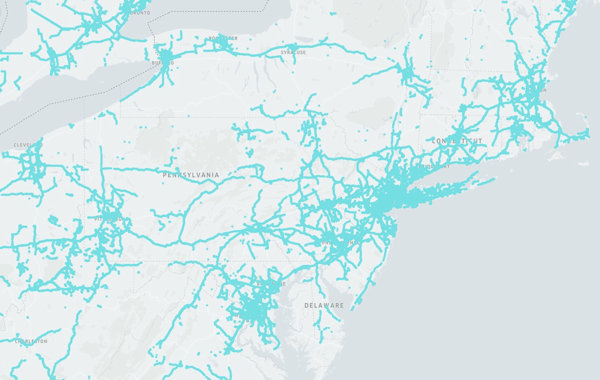 Vehicle coverage from a one hour span in the Northeast United States
Other sources of road imagery are outdated
In addition to providing current information, Vizzion's service is more accurate and offers greater value than alternative sources. Satellite imagery can be a month old and expensive to purchase for largescale projects that require high resolution data. Vizzion's service removes the need for map-makers to send their own drivers to collect imagery, eliminating overhead expenses like fuel and drivers' wages. Work zone data, which is typically provided by Departments of Transportation and other government bodies, can be inaccurate and out-of-date. In one study, Vizzion reviewed imagery from our cameras at 295 locations marked by the transportation agencies as undergoing roadwork, and found no evidence of active work zones at 177 (60%) of the locations.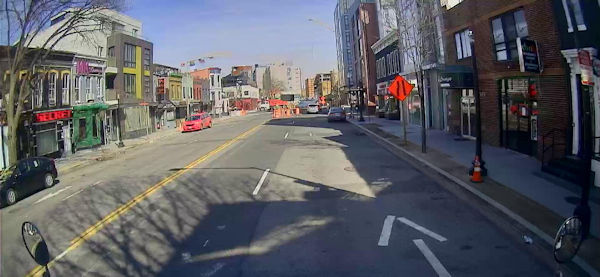 On-vehicle images show lane-level construction information
Navigation systems need to provide current information
Drivers and driver-assistance systems are increasingly reliant on maps for road information. In order for this information to be useful, it must be current and accurate. Changes to the road layout must be tracked and visualized, signage must be precisely located, and road work events must be accounted for. Images are an effective resource for viewing and responding to these changes.
About Vizzion
Vizzion is the leading provider of road imagery for traffic, weather, road condition, and safety operations and applications. Through partnerships with over 200 different transport agencies and on-vehicle camera providers, Vizzion offers live feeds from over 140,000 cameras in more than 40 countries across North America, Europe, Asia, Australasia, and key markets in South America and Africa. Both on-vehicle and roadside traffic camera services are available through Vizzion's flexible API and turnkey Video Wall application. Vizzion's content is trusted by major apps, map providers, broadcasters, fleets, and automotive organizations. Contact busdev@vizzion.com for more information.
Articles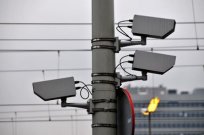 Traffic Cameras: Providing the Whole Picture
Governments around the world spend millions of dollars on implementing and maintaining these traffic cameras because they know that the cameras can help mitigate traffic jams and even save lives.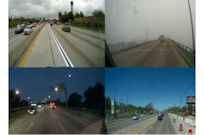 Vizzion Announces New Platform Providing Massive Network of Live On-Vehicle Imagery
Vizzion's new platform will give access to on-vehicle cameras—producing live imagery as they travel.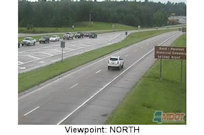 Vizzion Uses Image Analysis to Enhance Data Accuracy and Detect Low-Visibility Conditions
Vizzion's image analysis algorithms create a better end-user experience for its customers by detecting and automatically removing bad images, enhancing impaired images, detecting viewpoints, and through other features.
Vizzion Can Detect Areas of Low-Visibility through Image Analysis
Vizzion's Low Visibility Detection Service scans its network of traffic cameras to detect unsafe driving conditions. The service outputs georeferenced polygons outlining locations of low visibility for use in traffic management centers and mobility apps.
Applications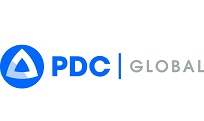 The
Pacific Disaster Center
, an applied science and research center, is offering traffic camera feeds for disaster mitigation and response through their DisasterAWARE platform.
Through IBM's Max Traffic platform, live traffic camera streams and imagery can support the delivery of hyper-local traffic and weather information to a broadcast audience.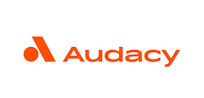 One of the largest radio broadcasters in the United States, Audacy, uses Vizzion's Desktop Video Wall to create local traffic and weather reports.