Low Visibility Detection Service
Vizzion's traffic camera analytics service utilizes existing DOT infrastructure to create valuable visibility data for both navigation apps and traffic management centers.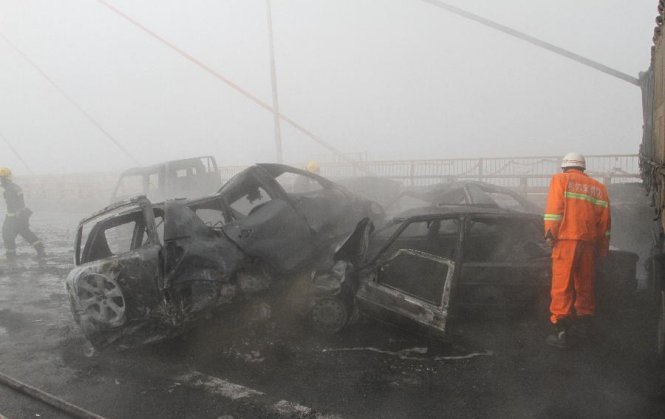 Scene of a fog-related nine car pile up which resulted in one death and multiple injuries.
Vizzion's Low Visibility Detection Service proactively scans a global network of over 65,000 live traffic cameras to detect unsafe driving conditions such as fog, smoke, or heavy precipitation. The service outputs georeferenced polygons outlining locations of low visibility for easy integration into traffic management centers and driving-focused apps – allowing drivers to be automatically alerted or re-routed for their safety.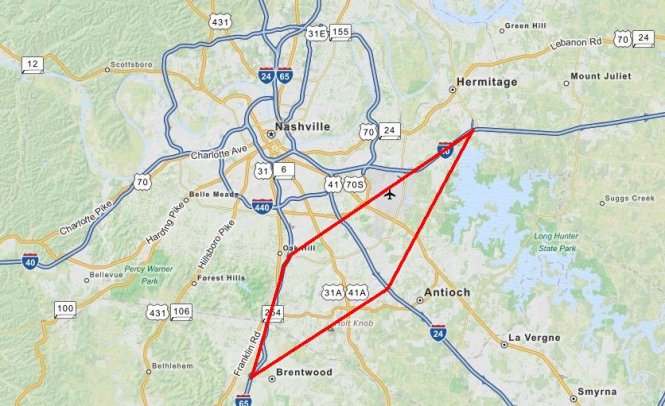 A polygon (in red) produced by Vizzion's weather analytics showing low visibility southeast of Nashville.
According to the Federal Highway Administration, over 25,000 accidents per year in the US involve fog, resulting in about 400 fatalities annually. In fact, a quarter of all car accidents are weather related, causing avoidable injuries, fatalities, and hundreds of millions of dollars in damage. Currently, fog is difficult to forecast and expensive to detect. Forecasting fog with visibility less than half a mile is only 30% accurate and most forecasting is focused around airports for aviation purposes rather than for drivers. Several state transportation departments (DOT's) have invested heavily in hardware along roadsides with costs ranging from $100,000 for detection at a single intersection in West Virginia, up to $12 million for 13 miles of roadway coverage by Caltrans near Fresno. These systems typically communicate to drivers by flashing "Fog Ahead" warning lights or Variable Message Signs (VMS) which are statically positioned and may not allow drivers to take the appropriate action in time.

A camera in Norway during clear conditions (left) vs. low visibility conditions detected by Vizzion (right).
With access to over 65,000 live roadside cameras from 600 markets and a niche corporate background in imaging software, Vizzion is uniquely positioned to offer more efficient, precise, and global visibility data. Over the past ten years, Vizzion has partnered with over 200 different transportation departments to offer live traffic cameras imagery and video through its popular XML Web Service for traffic and weather application developers including INRIX, Comcast, AccuWeather, Microsoft, MapQuest, Be-Mobile, Vizrt, and Mercedes-Benz. By developing low visibility detection algorithms for this licensed DOT imagery instead of installing expensive hardware, Vizzion is able to keep costs low while offering the broadest coverage in 43 countries.
To schedule a demo or learn more about Vizzion's traffic camera solutions, contact us at busdev@vizzion.com
Applications
Mercedes-Benz leads the automotive technology industry with the release of mbrace2, the first product to enter the market with traffic cameras directly integrated by an auto OEM.
Microsoft has selected Vizzion for worldwide traffic camera imagery in Windows 10 and Bing Maps. This feature complements existing traffic flow data and incident data, and allows users to visualize up-to-the-minute road conditions.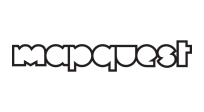 MapQuest receives 40 million monthly unique visitors to its mapping site . Vizzion and INRIX power the "Live Traffic" traffic camera features on the site.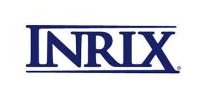 INRIX Traffic is a mobile app that helps drivers avoid traffic and get there faster by providing real time alerts, traffic forecasting and incident information. The free iOS and Android app relies on Vizzion to provide traffic cameras across North America.
Download it here.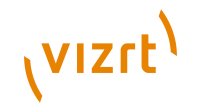 Vizrt partners with Vizzion to provide access to live traffic camera streams for Viz World , the broadcast industry's standard for the creation of branded maps and geographic animations.
Powered by Vizzion and INRIX, TRACKER Fleet provides fleet managers with the ability to view the UK's traffic conditions at a glance.