Kenwood connected receivers feature Vizzion/INRIX traffic cameras
Kenwood has launched a series of aftermarket connected head units featuring traffic cameras from Vizzion/INRIX. The DNN line of receivers come with built-in Travel Tools from INRIX including fuel prices, parking data, and weather, as well as the PhotoLive app displaying traffic cameras powered by Vizzion. PhotoLive allows Kenwood customers to quickly view multiple traffic cameras at a time and select cameras as favourites for easier viewing in the future.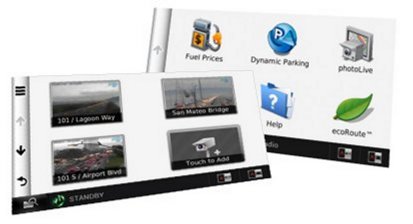 Vizzion traffic cameras allow Kenwood customers see current traffic and weather conditions.
With over 65,000 cameras available worldwide, Vizzion's traffic cameras allow Kenwood customers in North America and Europe to view real time traffic and weather conditions while on the go or pre-trip. Owners of Kenwood head units can visit Route-Collector.com and set up a free account in order to access these connected features.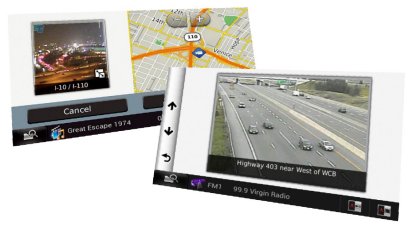 PhotoLive users can add cameras as favourites for easier viewing.
Vizzion is the largest aggregator of traffic cameras worldwide with customers in the broadcast, web, mobile, automotive, fleet management, and PND/GPS industries. With authorization from more than 200 different public and private transport agencies in North America, South America, Europe, Asia, Australasia, and Africa, Vizzion is the leading provider of traffic camera data and services. Traffic cameras are a proven way for websites and application providers to attract new customers and encourage repeat usage. Contact info@vizzion.com for more information.
Applications
Mercedes-Benz leads the automotive technology industry with the release of mbrace2, the first product to enter the market with traffic cameras directly integrated by an auto OEM.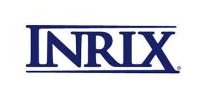 INRIX Traffic is a mobile app that helps drivers avoid traffic and get there faster by providing real time alerts, traffic forecasting and incident information. The free iOS and Android app relies on Vizzion to provide traffic cameras across North America.
Download it here.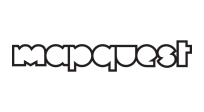 MapQuest receives 40 million monthly unique visitors to its mapping site. Vizzion and INRIX power the "Live Traffic" traffic camera features on the site.
Powered by Vizzion and INRIX, TRACKER Fleet provides fleet managers with the ability to view the UK's traffic conditions at a glance.